| | |
| --- | --- |
| TW Professor | 07-25-2011 09:54 AM |
---
TWU Racquet Finder 3: Spin Window

#3
Here is the screen when you click the SPIN WINDOW button: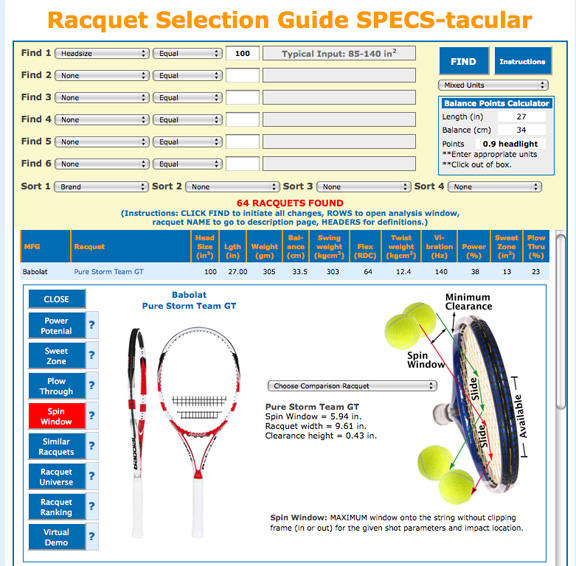 (Note: again, this is not a continuation with the same racquet as above, but it still shows the procedure.)
The spin window depends on headsize (width), frame thickness, and the swing parameters (especially swing angle, speed, and racquet tilt). Larger headsize allows a player to swing faster, steeper, or tilt the face more and thus get more spin, all the while presenting the same hitting surface to the ball.
Choose a racquet to compare to from the dropdown menu. In this example, I chose the Wilson K-Six-One 90 to get this screen: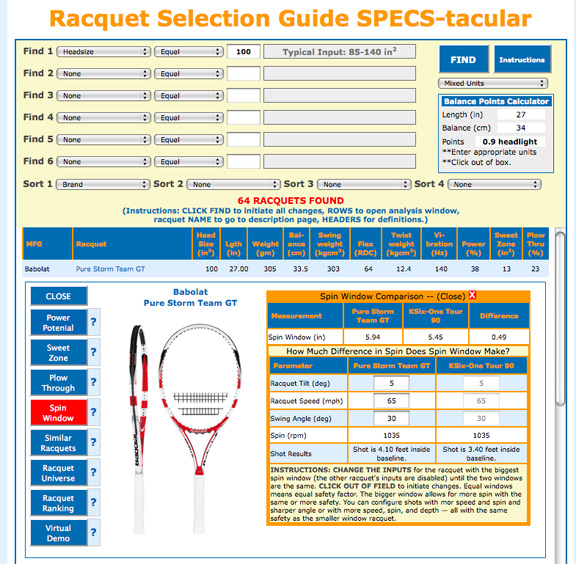 You see that the Spin Window of the Pure Storm Team GT is .49 inches bigger than the KSix-One Tour 90. I want to alter the stroke of this racquet such that the window will be the same (same amount of racquet face presented to the ball) and see how much difference in the spin this will make. Do this by changing the parameters in the input box (only the bigger racquet allows entry) until you make the spin windows as close to the same as you can. There are many, many combinations that will do this. I altered randomly as follows: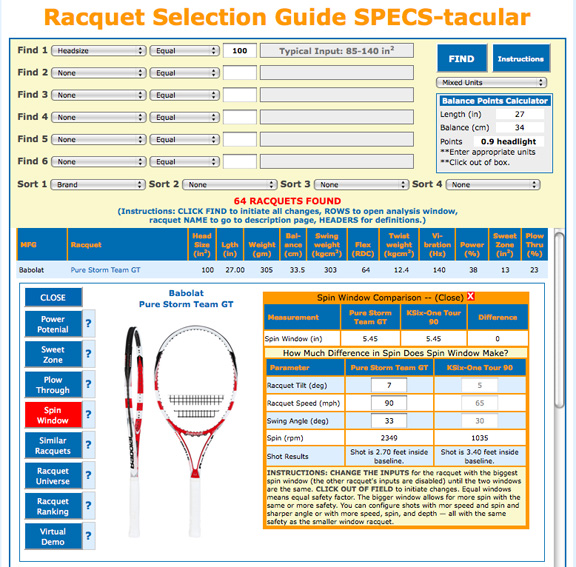 As you can see, I ended up with more than twice as much spin and a deeper, faster shot...all with the same safety factor. In other words, just a small difference in spin window will make a huge difference in spin potential.
Next: SIMILAR RACQUETS ...