| | |
| --- | --- |
| loosegroove | 10-04-2012 09:58 PM |
---
Exo3 Tour 16x18 4 1/2 L4 Grip 9.5+

Exo3 Tour 16x18 with L4 Grip. 9.5+
Original purchased from Tennis Warehouse. I bought it as a backup, but never ended up needing it. Used for just a few hours, and it had head protector tape and an overgrip, so it stayed pristine. The only little cosmetic detail that I should mention is a small amount of orange rubbed off on the side of the grommet (see pic #4). Otherwise anything in the photos is reflection.
Strung up with Mamba Baseline Spin in the mains and Pro Spiral Flex crosses.
$129 shipped.
Email me at loosegoove at aol.com Thanks!
[IMG]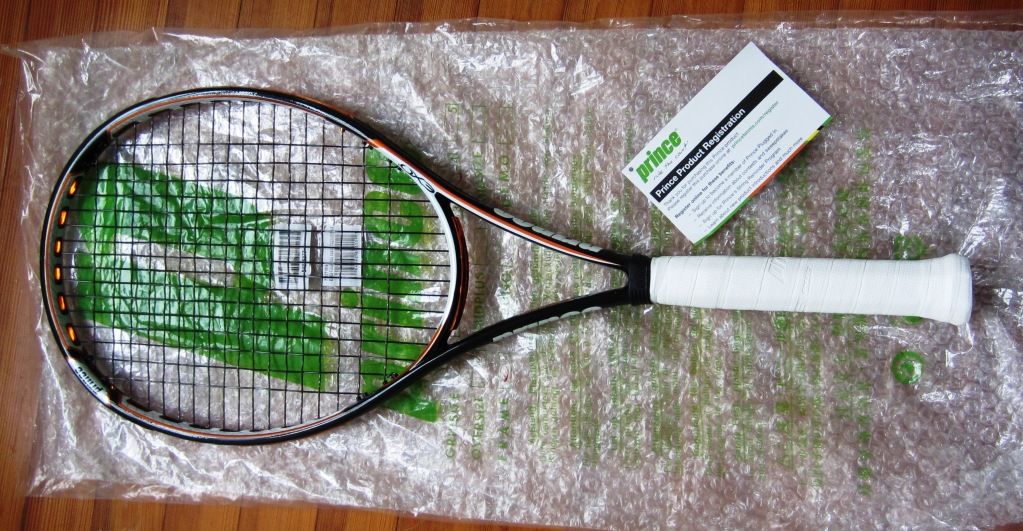 [/IMG]


| | |
| --- | --- |
| speedy6 | 10-06-2012 01:04 PM |
---
Hi,
I know you're selling your racquet. Are you willing to trade instead? I have Babolat Storm 4 3/8, condition 9.5/10 & Prince graphite 93sq. in. 4 1/2, condition 9/10. Pls. email me either way.
Thank you,
unclejoemar@yahoo.ca
All times are GMT -8. The time now is

04:22 PM

.
Powered by vBulletin® Version 3.6.9
Copyright ©2000 - 2015, Jelsoft Enterprises Ltd.
© 2006 - Tennis Warehouse