Hello people,
I am unsure how to mount the racquet on my epsilon machine which with research have found to be really equivalent to an Win II pro Eagnas 700le and with two extra mounting points really an Ektelon H.
Anyhow I have many retainers but am unsure of the exact procedure of mounting the racquet correctly and safely. Are the retainers meant to be on both above and below the grommets or just below? Are they meant to be touching the frame securely so they dont move once mounted.
here are first images of my epsilon, then what i believe are the same underlying machines with a few tweaks.
eagnas 700le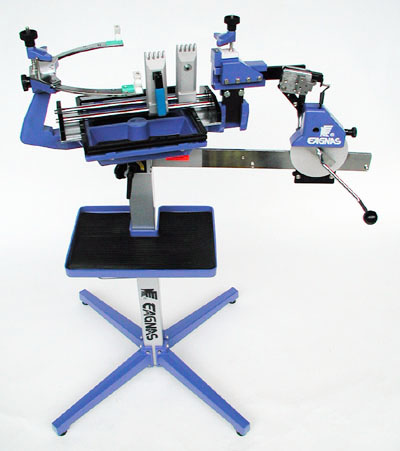 ektelon h
winn II pro
Same machine you think?
Anyhow please tell me how to mount the racquet correctly with the retainers in the photos, I have many of them.