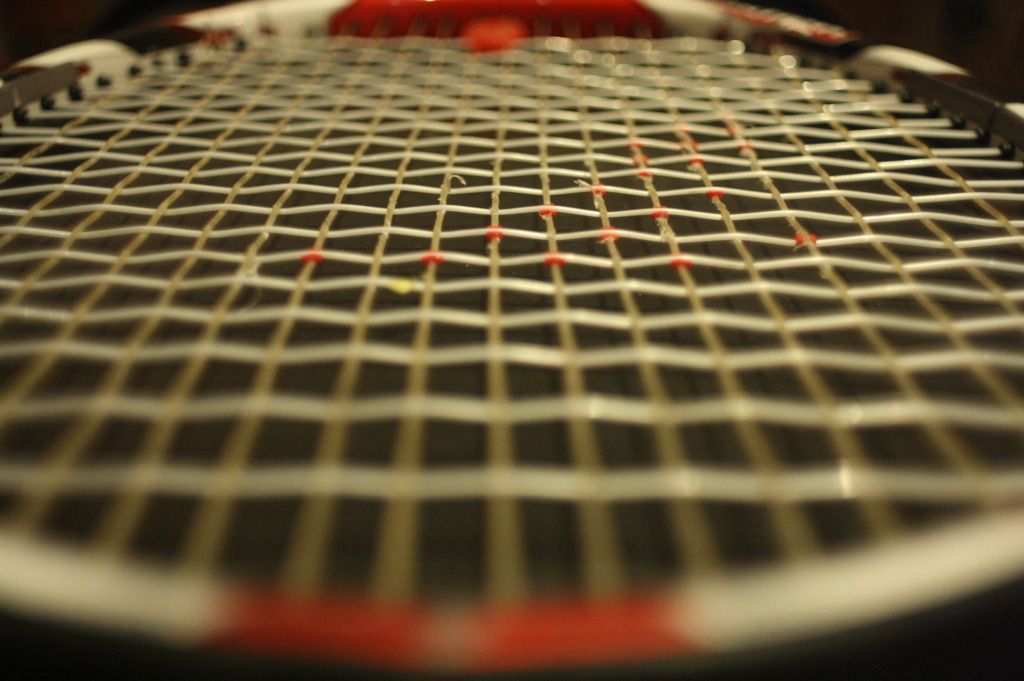 Update - 64.5 hours (set 2)
It still keeps going. Notching started to become much more pronounced and accelerated as it got closer to 60 hours, so there are now 16 additional SSers in. They've really stiffened up the stringbed and although it's getting a little better, it's still a bit on the too stiff side for me. When this stringjob was strung up, the guy who did it put the mains in at 1 lb over the tension I wanted, which may explain (at least in part) why I didn't mind all the SSers in my last stringjob.
I've found the stiffness has made it a little less spinny, so I'm hoping that'll change soon. Otherwise I'll probably just cut it out after it hits 70 hours. As for fraying, as you can see from the photo, there's a little. It's most pronounced on the three outer mains to your right, the ones that have 3-4 SSers in.
Still . . . 70 hours out of a stringjob? I'm shaking my head too, grinning like a kid.