For sale: 1 Wilson BLX Six One Tour with original Wilson leather grip in 4 3/8 grip size
90" sq. inch head.
Racquet is in fantastic condition; barely used.
Racquet has original Wilson leather grip and was used with an overgrip! Racquet has some small scuff marks from light rallying. Headguard has very light wear and overall, the racquet is in fantastic condition!
Racquet is strung, with 16 gauge (I believe Wilson sensation).
The racquet is a solid 9.0+/10 condition.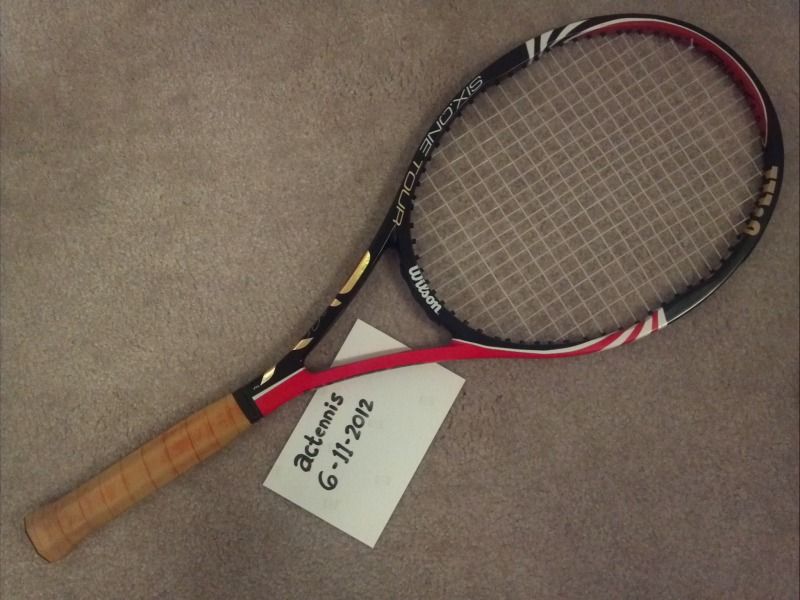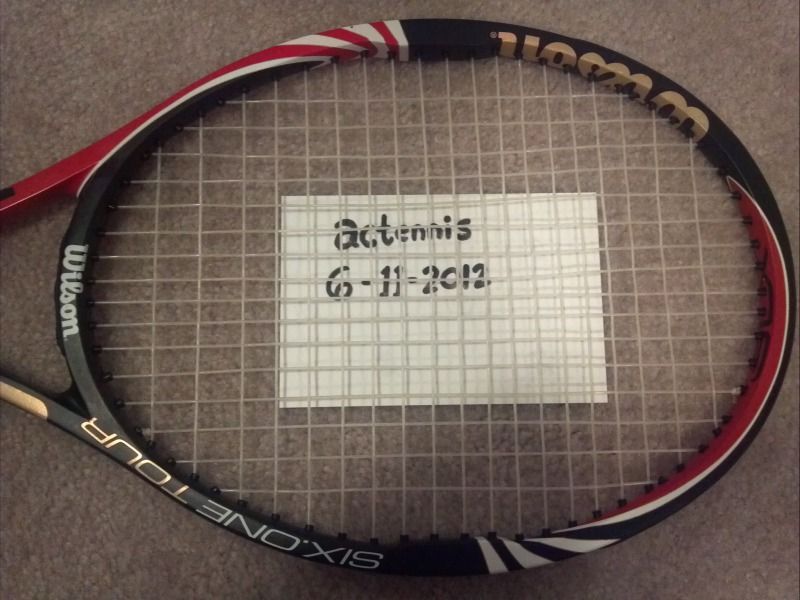 $115 SHIPPED! w/ delivery confirmation.
E-mail:
dwoodtennis@gmail.com
I have references on this board as well as 100% positive feedback on the bay (dwoodactennis).
Accepted form of payment is Paypal. Racquet ships with delivery confirmation same or next day pending payment.