I have for sale
1
Wilson Pro Staff BLX 95 grip 3 with vantage leather
Both racquets have been used for only a few hours each but have sustained some paintwork damage. (I blame wilson's finish quality).
ú75 shipped to the UK
Email me via my profile <---
Thanks for reading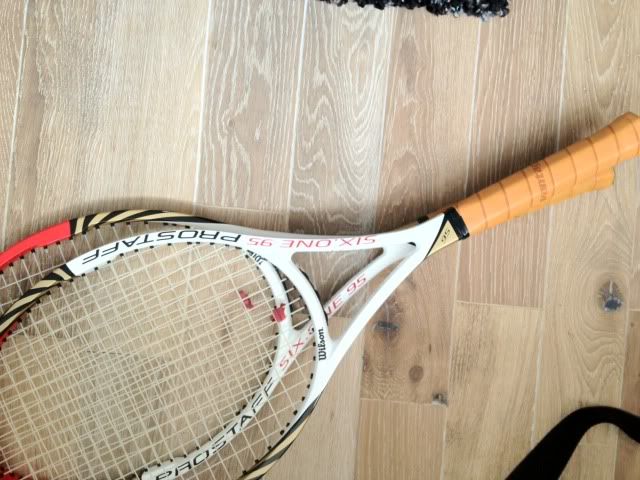 1
st racquet is 7/10 with one scuff that exposes some graphite (pictured), there is no damage to the structure. There is no wear on the bumper and grommets. Leather grip.
Strung with Babolat Pro Hurricane in low 50s
Pics of racquet and paint chips: