Head IG Prestige Pro is in 9/10 condition and equipped with L2 (1/4) RPNY pallets which are similar to rounder TK82S pallets. Currently unstrung.
$120 shipped.

Head Prestige Series Monstercombi Bag is in 9/10 condition; very light usage with no rips, stains or tears. 3 main compartments with a CCT lined racket pocket and large dedicated accessory pocket on the sides.
$55 shipped.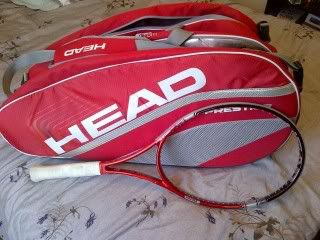 $170 shipped to CONUS for both.
Items will be shipped via USPS Priority Mail with tracking. Plenty of references available. Please email for additional info.
mel.lamagna@gmail.com