Quote:
Originally Posted by
ChicagoJack
Torres,
I completely agree. Even at 16g it's Dunlop Black Widow by a country mile. No contest at all. Been playing with the 18 gauge at 54 lbs in a Donnay Pro One, and its pretty effing sweet. Soft or no soft, I prefer it performance wise to my last textured poly fave, BHBR. I know you aren't big on lab testing, but in this case, the
available test results
agree with you. I've provided a cross section of the strings mentioned in this thread, the whole enchilada can be reconstructed
here
. Thought I'd share with the thread fwiw. BTW... how's your achilles tendon holding up?
-Jack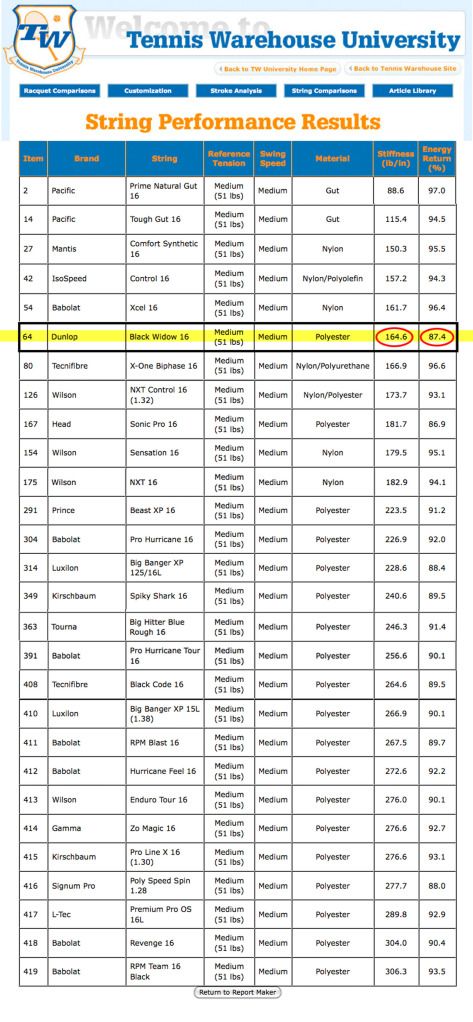 Ah good ol' Cyberflash, the forgotten string of yesteryear. Topspin Cyberflash 17L is even softer, measuring 158.3lbs in stiffness. Used to be pretty popular, I wonder if anybody still plays with it.