[IMG]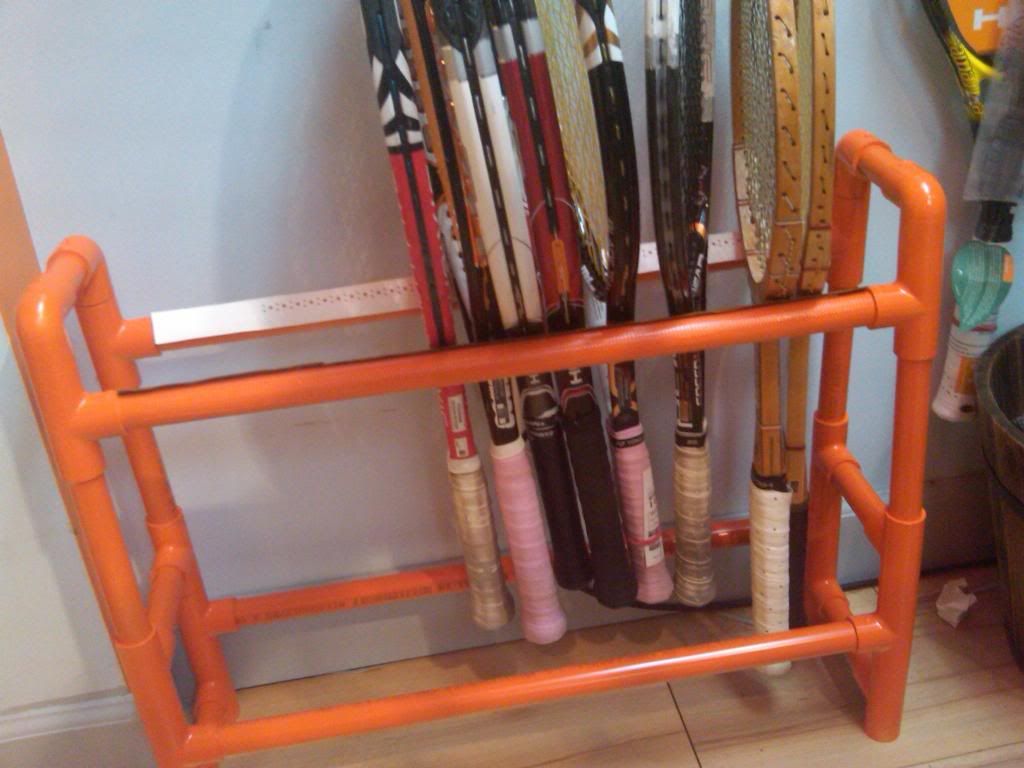 [/IMG]
Paint is ugly, but it worked out really well.
I used PVC piping from HDepot, cut them to size fitted them with T-connectors and a couple of elbows.
Cost less than 16 dollars and works really well.
I used some old grips and taped them a long the top so the racquets wouldn't torque and drop.