---
Quote:
Originally Posted by
Harry_Wild
William Sisters string with natural gut - at high tension maybe in the 60s. She and Venus now use a racket that was going to be tried out by Roger but some how got into Serena's hands! It was painted black and she played a whole tournament with this one Wilson racket - she won the tournament too. Venus tried it out too and love it. If I recalled he old racket was a Prostaff Original 95 with a PJ for her Blade 104(current) and then she went to the Wilson thick frames for a year or so(early 2000?) and came back to her original frame until she try out the black racket.
Serena started using Wilson Natural Gut / 4G in 2012 (spring/early summer
IIRC).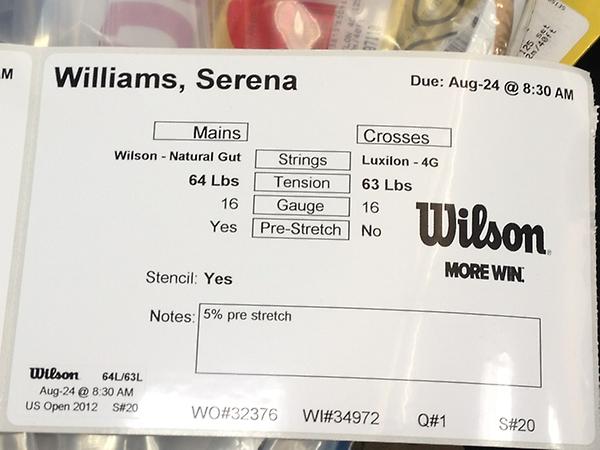 __________________
Only on Talk Tennis can you find people who believe
that 10 feet of lead tape has no effect on a frame...