I have for sale a hard to find Solinco Tour 10. The Tour series is the more open 16x19 string pattern from Solinco It is in at least 8.5/10 shape with only very faint scuffs at the top of the hoop. It has less than 5 hrs play on it as I moved to the lighter version. It is a 4 1/2 grip size. Here are the specs:
Headsize: 98 in
Length: 27"
Weight: 325g
String Pattern: 16x19
Balance: 30.5 cm
Price is $150 shipped CONUS. No trades please. Email or message me for info or pics.
mlocke@idtennis.com
[IMG]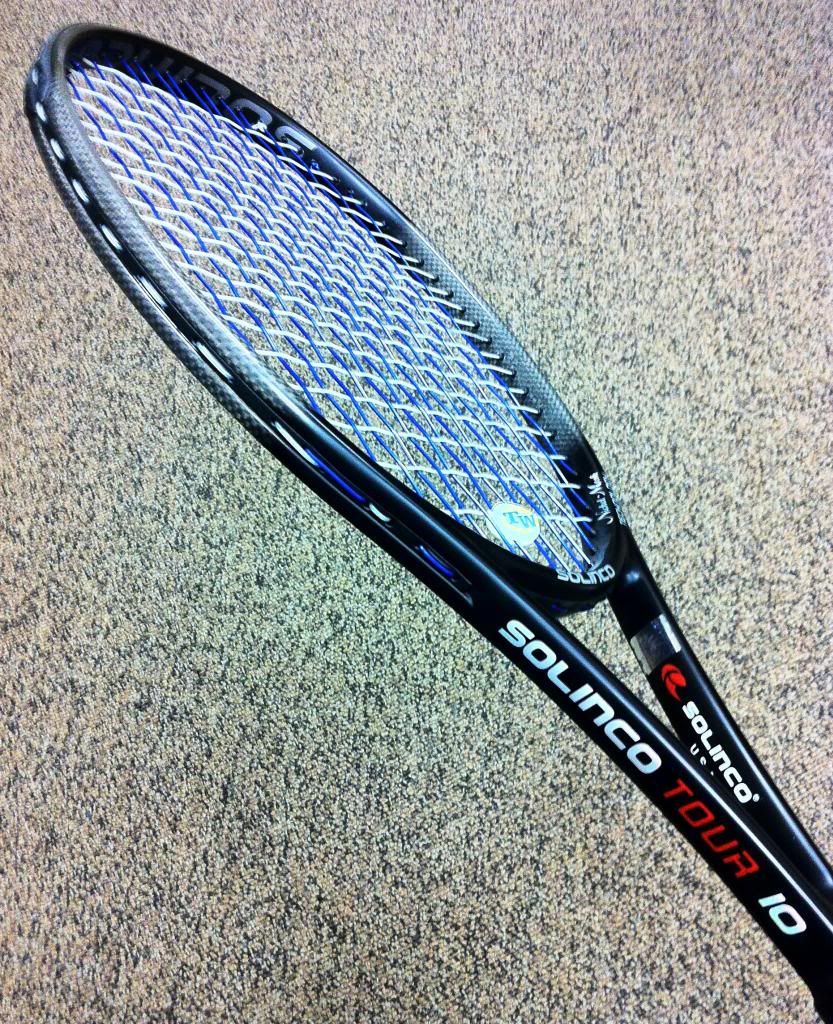 [/IMG]