More spring cleaning frames!
FS: 2x Dunlop Biomimetic Max200G. 4 3/8 gripsize. Probably 6.5 or 7 out of 10. I'd say they would rate out as a C. Scrapes from play at 3 and 9 on the hoop and scuffs on bumper guard. No structural issues whatsoever. Always had overgrips on with stock leather underneath. Currently strung with Gamma Moto. I'd like to get rid of both. $145 shipped for the pair CONUS or $80 for one. No trades please. Email me at
mlocke@idtennis.com
for more info or pics.
[IMG]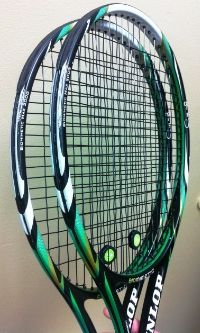 [/IMG]