k34's green Head thread
http://tt.tennis-warehouse.com/showthread.php?t=479034
inspired me to stripdown a white Composite Master whose grommets
had gone all hard & brittle to the point they just shattered to tiny pieces
should've checked with all ye Head experts here BEFORE doing anything
but then discovered the 'Master' is an odd 18x19 pattern in a midplus size
so no Prestige Mid Cap grommets would fit.
Nor would Prestige Mid Plus (18x20) nor Prestige Pro (16x19).
As last resort, dug up the racquet boneyard and pulled out some plastics:-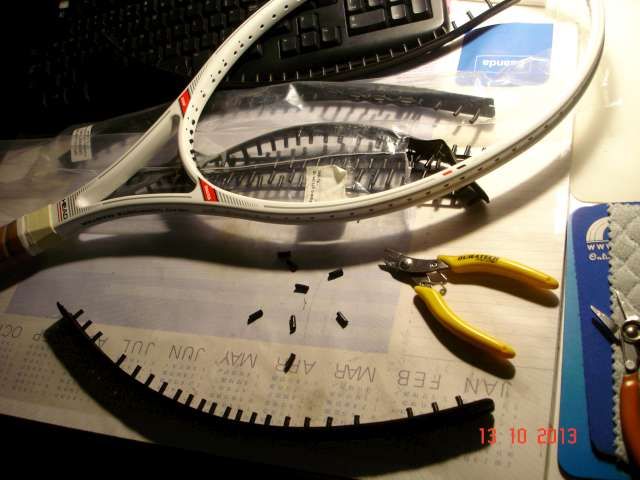 to keep it in the family... that's off a Head LM Rad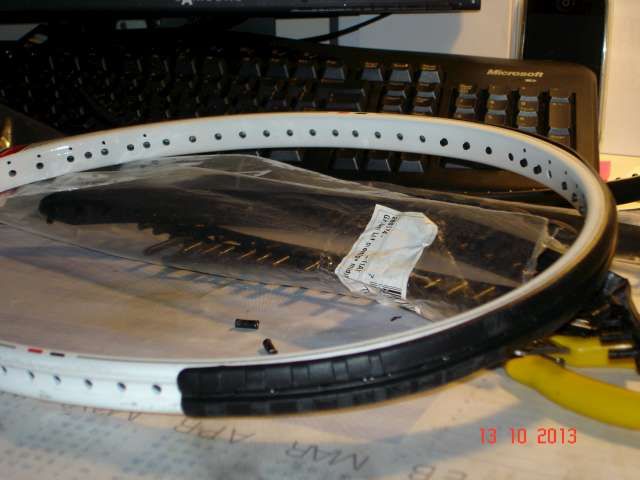 with a bit of snipping, it fitted!