Quantity 3 available
Babolat Pure Drive Roddick Plus
Gripsize: 4 3/8
Wear Rating: ~8.5
Price: $110 each/shipped Cont US. $10 off for two racquets.
References: Many here on TW, all positive over several years. Racquets are personal racquets that I have tried my best to keep clean. I keep you updated on the transaction through email daily.
Contact Email: gsxrtim76 at ho tmail dot com
Payment: Sorry No PAYPAL, too many fees and hassles. Can only do cashiers check or money order.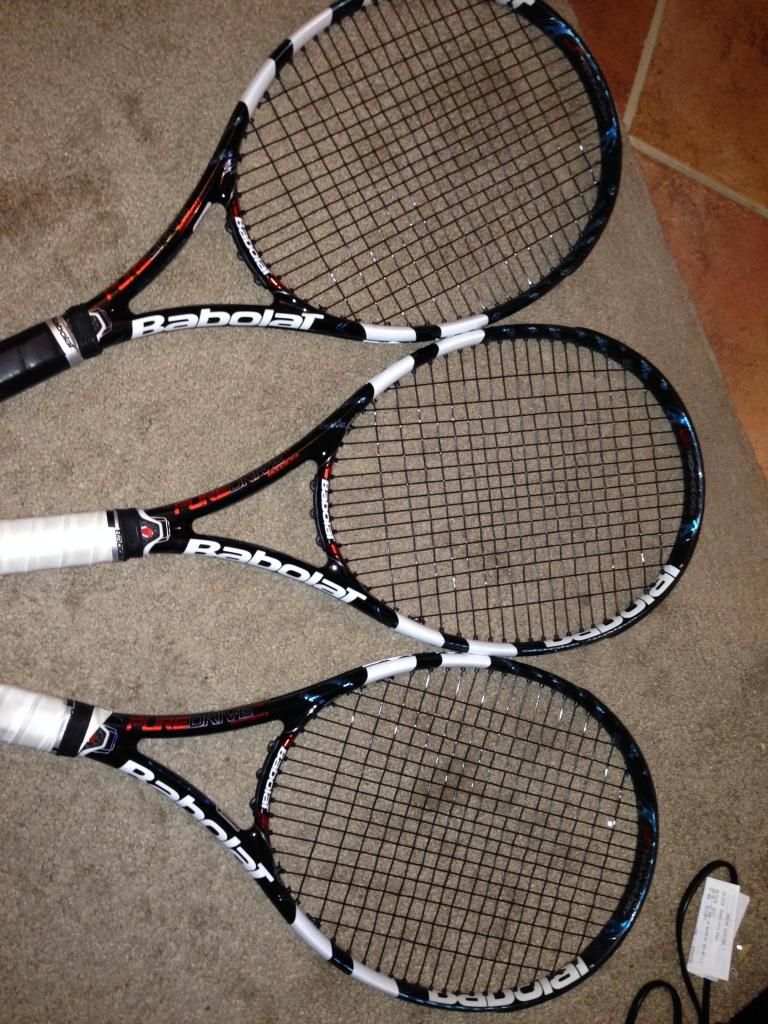 Tennis racquets, Babolat Pure Drive Roddick Plus