Okay. Still no thread for this match at almost the last minute, so I'm making one.
H2H:
2017
Madrid Masters
QF Clay
Rafael Nadal
David Goffin
7-6(3) 6-2
2017
Monte Carlo Masters
SF Clay
Rafael Nadal
David Goffin
6-3 6-1
Exo:
2016
Abu Dhabi
F Outdoor Hard
Rafael Nadal David Goffin 6-4 7-6(5)

Rafa: After what happened to him at Roland Garros (an ankle injury), it would be really unfair if he was not here. I'm very happy to see him recovered and playing well. Hopefully he won't play that well on Monday but he's 100 per cent here and he deserves to be.
Goffin: We've played some good matches – on clay in Madrid for example was a good match that Rafa won and we'll try and play another good match here. I'm sure I can play some good tennis against him. I'll try and play some good rallies, be aggressive and make him run a lot. We'll see, I have nothing to lose. It will be a good match.
Hoping for a good match.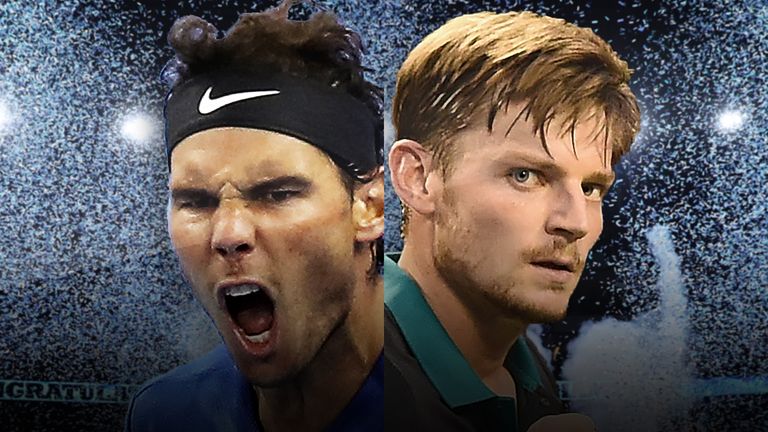 Edit: sorry for the typo in the thread title.
Last edited: