Greetings, boys!
Today's beast with the least...
challengers
... is the...
SHORT-FACED BEAR!!!!!!!!!!!!!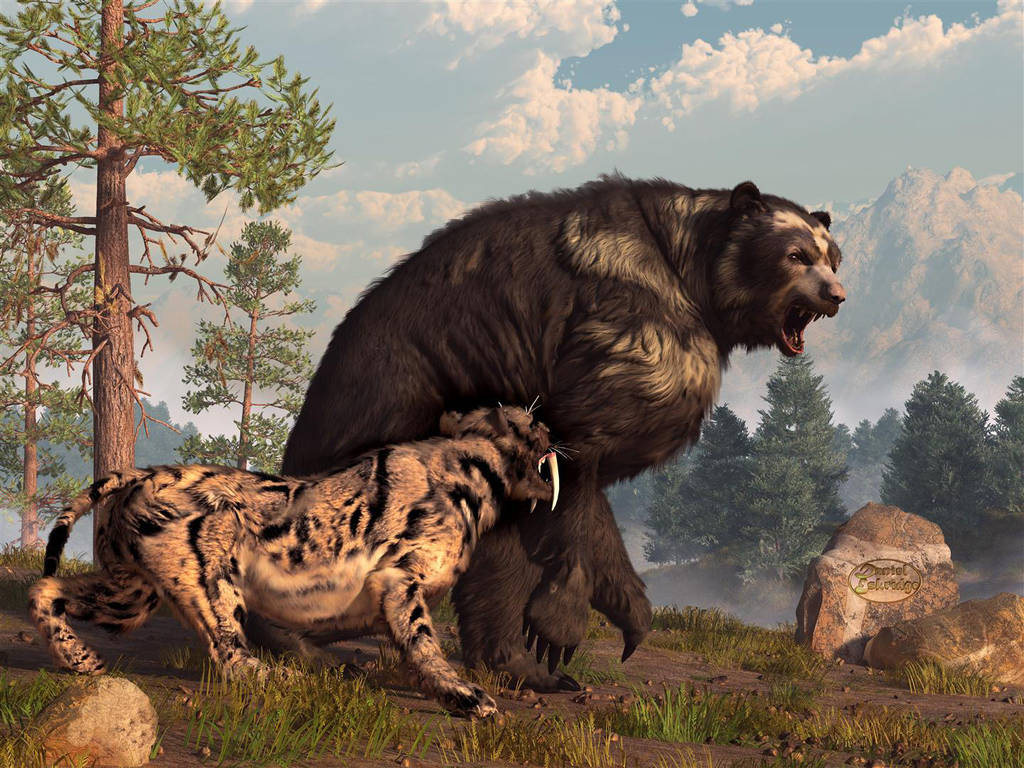 Standing 12 feet tall, with a vertical arm reach of 14 feet, and weighing in at well over a ton, the
Terror of the Pleistocene
must have been a positively nightmarish prospect for creatures unfortunate enough to cross its path.