Former British tennis player Andrew Castle wasn't thrilled with what he saw from Scot
Andy Murray
on Tuesday. (I posted this in the wrong place, should be general discussion, apologies)
The 30-year-old clashed against the great
Roger Federer
in a charity match at Andy Murray Live.
It was the Scot's first public appearance since his Wimbledon quarter-final defeat suffered to American
Sam Querrey
.
Murray didn't play any ATP events since The Championships as he is still recovering from a frustrating hip injury.
Murray's movement was clearly still not at its best as he lost to Federer 6-3 3-6 10-6.
Murray later teamed up with his brother Jamie against Tim Henman and Mansour Bahrami at the SSE Hydro in Glasgow.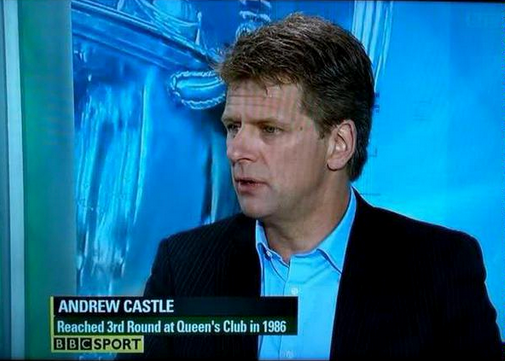 "From the evidence of my eyes, it doesn't look like his hip is good at all,"
Castle told BBC Scotland.
"The way he's moving, changing direction, he's clearly uncomfortable.
"I was disheartened to see that he hadn't made much progress in terms of the way he was walking between points - more than four months on.
"I'm not trying to be negative and I was delighted to see Andy back out on the court, he's given us so much joy over the years.
Four months have passed since the Wimbledon loss as Murray has just less than two months to recover in time for the Brisbane International.
"If that hip issue wasn't there, he'd have another five or six years because he is such a thorough professional,"
Castle added.
"If we've seen the last of him at the top level, then that's a real shame."

http://www.**************.org/tennis/news/Andy_Murray/48985/andrew-castle-it-doesn-t-look-like-andy-murray-s-hip-is-good-/