I have changed pallets on hundreds of Head-frames over the years and its pretty much a walk in the park. But I have never changed the grip on a moalded foam grip racquet.
I found a used Babolat Pure Drive GT in grip size 2 and that was to be my Frankensteinproject by Hankenstein
First I removed the well used original grip, removed the staples from the buttcap using a small screwdriver:
Then I fastened the frame in a vise (vice) and used a chisel and hammer and started to remove the foam: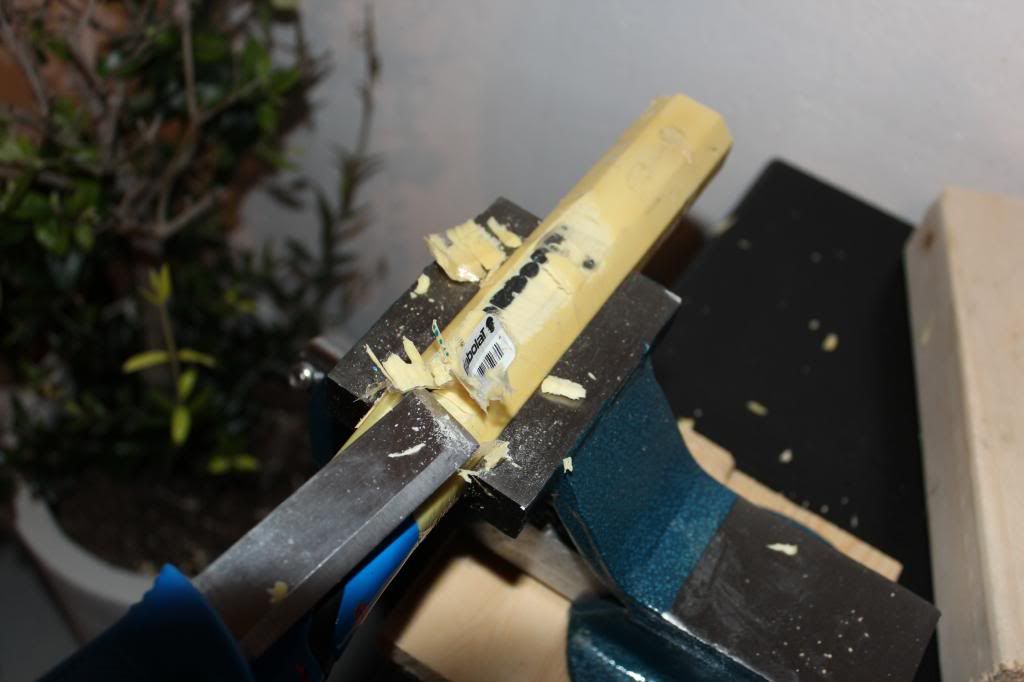 Foam was flying everwhere so USE Safetyglasses!!
At the bottom it was some kind of weight stuck into the foam: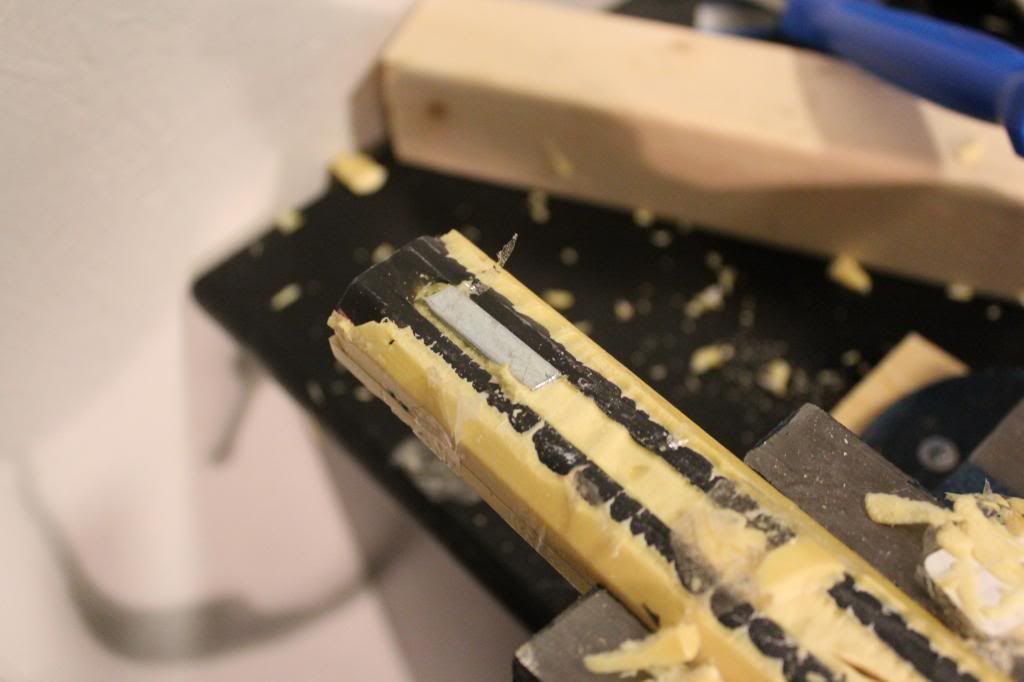 More in next post...