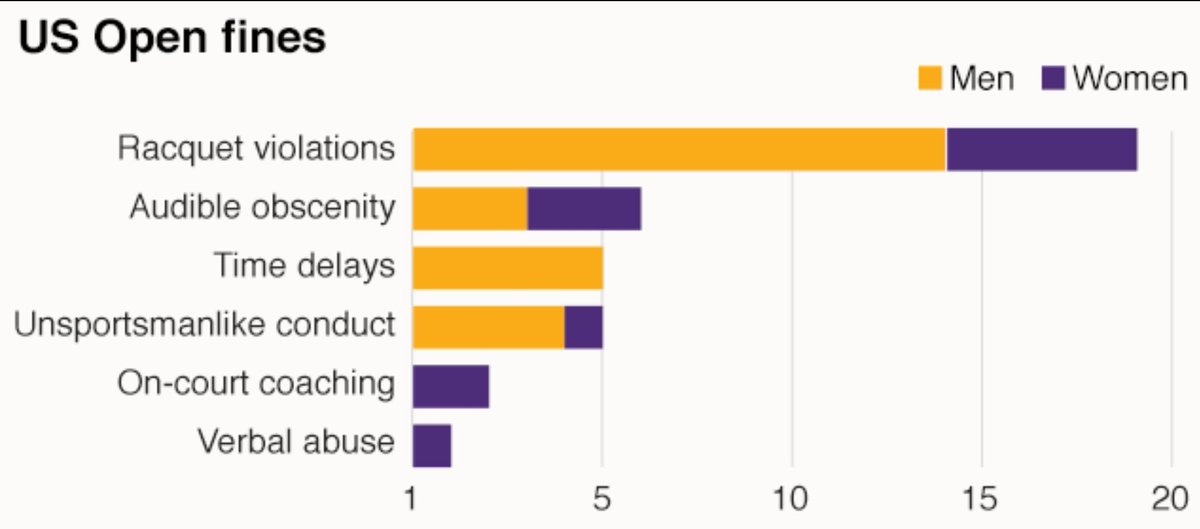 I thought this was interesting in light of Serenas comment "because they are a man it doesn't matter.":
During the three previous Grand Slams before the US Open — the French Open, Wimbledon and Australian Open —
men were assessed 59 code violations, almost twice as many as the women
. The men were issued violations for coaching nine times and the most common violation was abuse of racket/equipment 19 times.
https://www.usatoday.com/story/spor...s-serena-williams-penalty-us-open/1263930002/