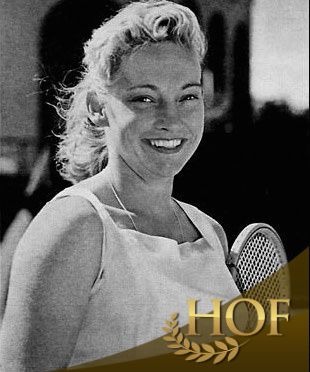 Darlene Hard, who won three major singles titles and 18 major doubles titles in a Hall of Fame tennis career has died. She was 85.
www.google.com
Darlene Hard
, an American member of the Tennis Hall of Fame and three grandslam winner in singles, died Thursday at the age of 85. The service-volley-style player celebrated even greater success in doubles, she winning a total of 18 grandslam trophies in the 1950s and 1960s.
Hard played seven finals in singles on the Grand Slam tournaments, succeeding twice in New York and in 1960 in Paris. At Wimbledon, she won 4 women's doubles titles and 3 mixed doubles trophies. She celebrated twice alongside the legendary Australian Rod Laver.