A Serbian Boy falls to the ground as explosions and blasts engulf his childhood in smoke, flame, and tragedy. But that was only the beginning. From the ground, just like iron ore, the Serbian boy was raised up. Then the creation and forging began, just as it does for steel.
The Serbian boy was smelted in blast furnaces; bombardment with hate, told it was not possible, said he didn't have the strength, mental and physical, was not loved, and was cast aside.
But just as steel goes through this strenuous and harsh process, so did this Serbian Boy. As the impurities were removed, the steel, just as the Serbian boy, was raw… pure raw steel.
But in order to become steel that can be strong, you must add carbon. The Serbian Boy had to find what was missing to make himself the strongest steel possible. And he did…
He looked out at his enemies and saw what needed to be done. He no longer cared if you hated him, he was not here to protect the status quo, he did not fear, he did not become satisfied, and he did not stop.
He was here for it all, he was going to stomp on those in front of him and not even look back. Like a lion as he roars through the haters and deniers, he came face to face with the status quo and did not blink. This is his immortality and he will take it, because it is his.
Like another Serbian boy before him named Tesla, who was also cast aside, in the end, history shows that Tesla won the day, as will this Serbian boy.
You can call him Giocco, Djoker, Joker, or even poke fun at the Adria Tour, but at the end of the day you will simply remember him as The Best, for this Serbian Boy is no longer a boy, but a man, raised, forged, and created from the Earth's crust to become stronger than steel…
One by one, he has torn down those in front of him, stripped them of what they thought was untouchable, and he has claimed it as his own.
You may have been able to deny him before, but you will bow down to him… after he beats Rafa in the Final.
This Serbian Boy is known as many things such as the Serbian Vegetarian... But there is no need for multiple titles… for this Serbian Boy only Responds to one…
From the ground to the light, through destruction and fiery flames, through pain and suffering… he is…
THE SERBIAN IRON MAN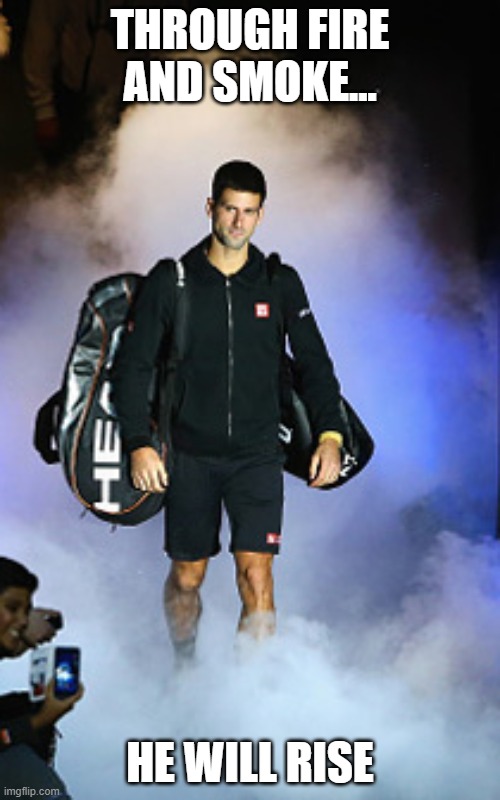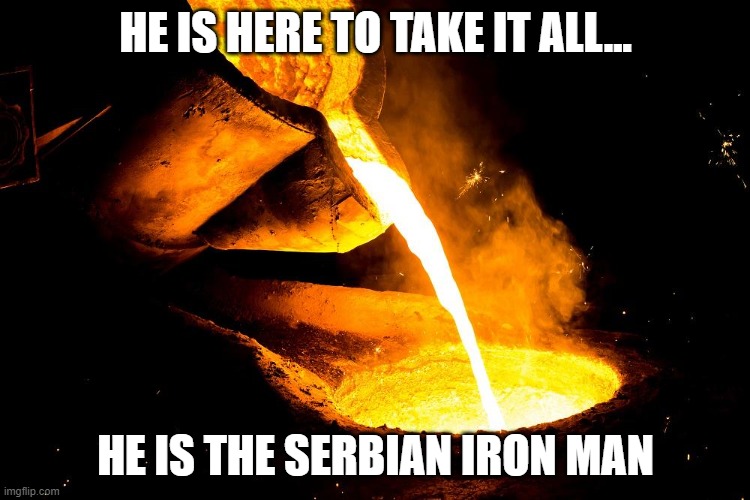 ...and for all those deniers… pray The Serbian Iron Man shows you forgiveness.
For all my Boob Catchers:
@GabeT
@The Guru
@TheNachoMan
@Nole Slam
@NoleFam
@Djokovic2011
@Djokovic_is_the_best#1
@TheAssassin
@King No1e
@Born_to_slice
@Tennis_Freak99
@JadeC
@Doctor/Lawyer Red Devil
@GoldenMasters
and of course the biggest Boob Catchers of all....
@MichaelNadal
and
@Meles
and
@Yugram
vamos