I have been letting my clamps go except for lubricating the posts for about 300-400 rackets now. I have a Gamma 6004 which are supposed to good clamps and I figured I would wait until they slipped to clean them. Well they never did and I got tired of waiting.
I took my clamps apart (I don't recommend this unless you're mechanically inclined or you have Gamma Tech's number) and this is what they look like inside.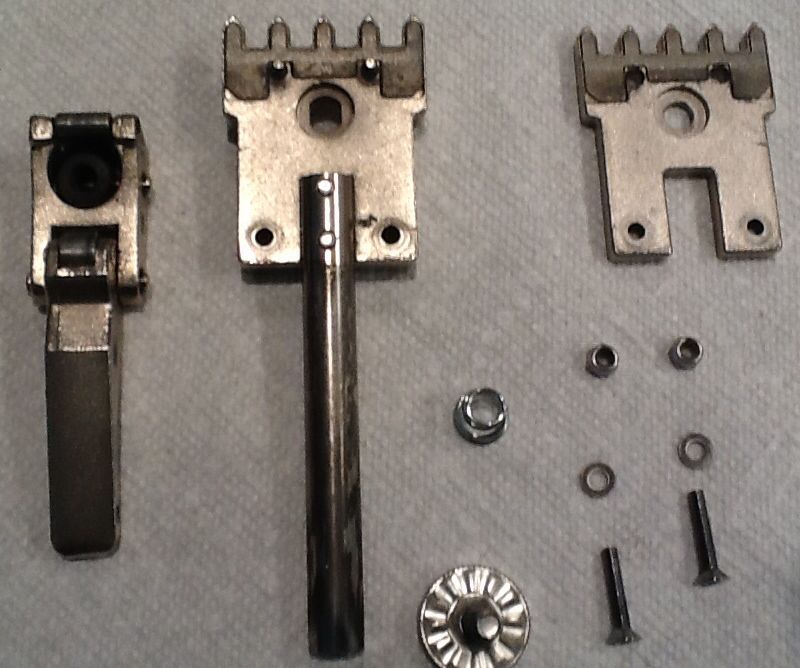 Actually not bad and I could not see any real build up on the gripping portion of the clamps.
I cleaned the clamps with Break Free CLP being careful not to get any on the clamping surfaces. I used a soft bronze brush to gently clean the gripping surfaces with alcohol and here they are all cleaned up.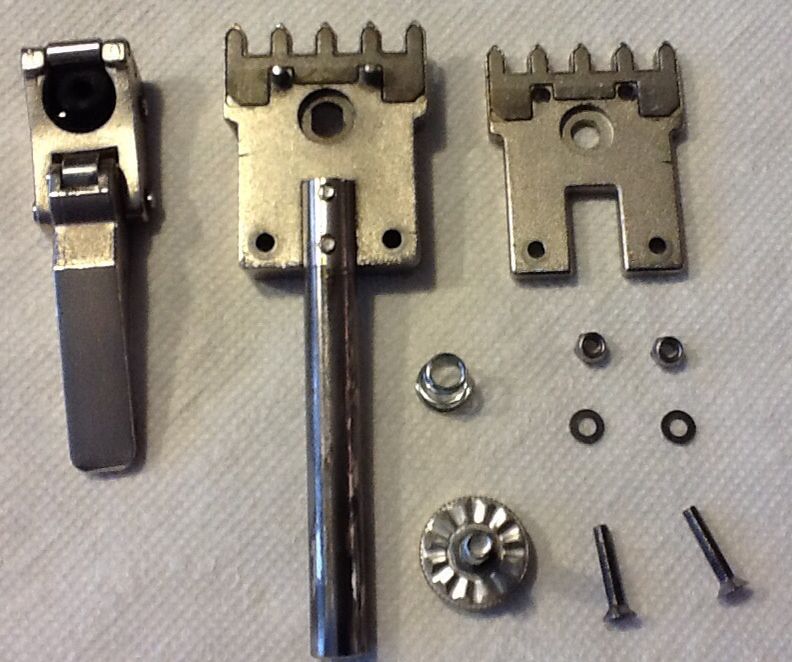 Not really much different. I put them back on the machine with one cleaned clamp and one still not cleaned for a long time.
Did they hold any better? No, they both clamped and held the string about the same. But the cleaned clamp was much smoother to operate.