Item description: Those are shorts from Nishikori USO16 collection. It's hard to find uniqlo tennis specific shorts, so this is a great deal for everyone who only got polo shirts from them.
Size: Medium (They're from Japan, but Uniqlo sizes for bottoms are the same for every region)
Colour: Navy (with white stripes with some subtle pattern on the side, see pic 3)
Condition: 9/10
Quantity: 1
Time used: I'd say about 6 hours in total.
Description: Used them mainly for some light exercises. Never played in them on clay and there's no dirt, scratches or any flaws like that.
Price: 42$ shipping (worldwide) included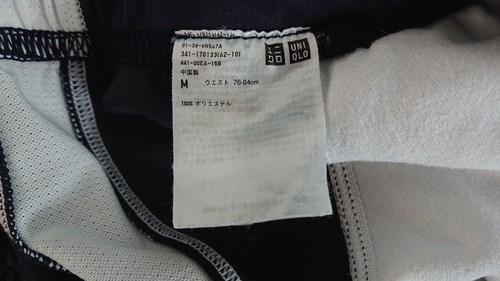 Send a mail to:
kuba.bakalarski@gmail.com
if you are interested.