Racquet: Youtek Prestige Pro
Tension: 60 lbs
String: Genesis Natural Gut 1.20
Surface: Har tru
Hours of Use: 6+ (so far)
String Pattern: One Piece
Stringing Machine: Prince 5000
A few months ago I tried out the 16 gauge version of this string, and finally was able to play test the 17 and/or 18 gauge, which is the string my review will focus on.
When receiving the string, the first thing one will note is the strings arrival in a clear package, rather than a elaborate package with a logo, player or other design that hides the contents inside. Genesis is very serious about sending a message that there are no surprises with this string, as evidenced with their decision to provide the string in a clear packaging (although the packaging will most likely change down the road).
The string is very clean throughout. It is extremely consistent, has an excellent coating to protect the natural gut, and a nearly transparent look. Again, very clean looking. (Looks like the cows have been eating green grass)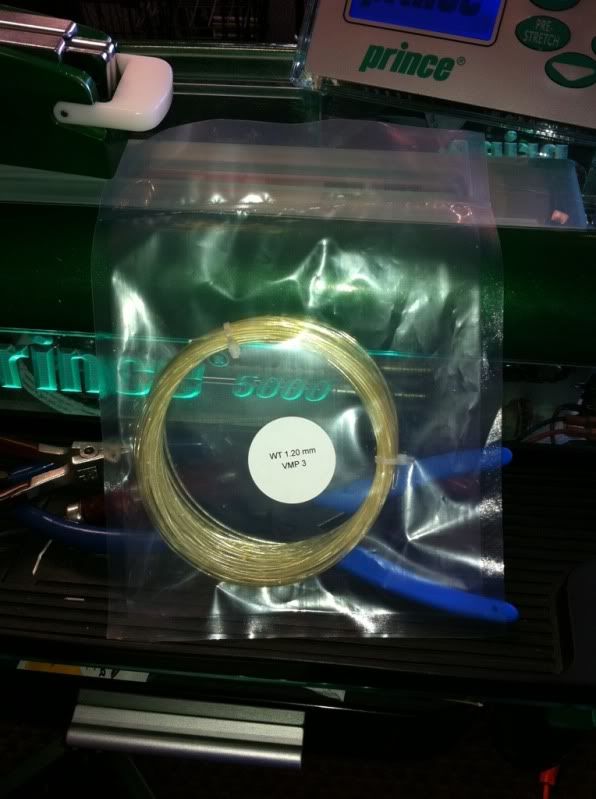 Unlike other natural guts to recently hit the market, Genesis Natural Gut comes as one set of string (rather than two pieces), enough to string even a large oversize frame.
Stringing, for a natural gut was *VERY* easy. The coating that protects the string, although makes it a bit stiffer than other top end natural guts, makes it an absolute pleasure to string. Although not recommended, I was treating the string during the stringing process as if it were a synthetic. I was not taking my usual precautions. The recommeded tension range to string this natural gut is in the mid 50's, and I had zero problems stringing it at my preferred 60 lbs.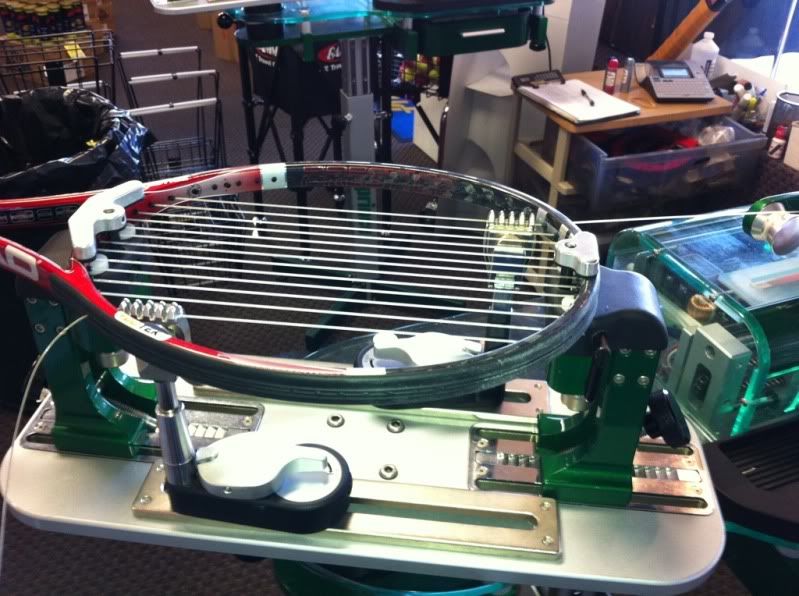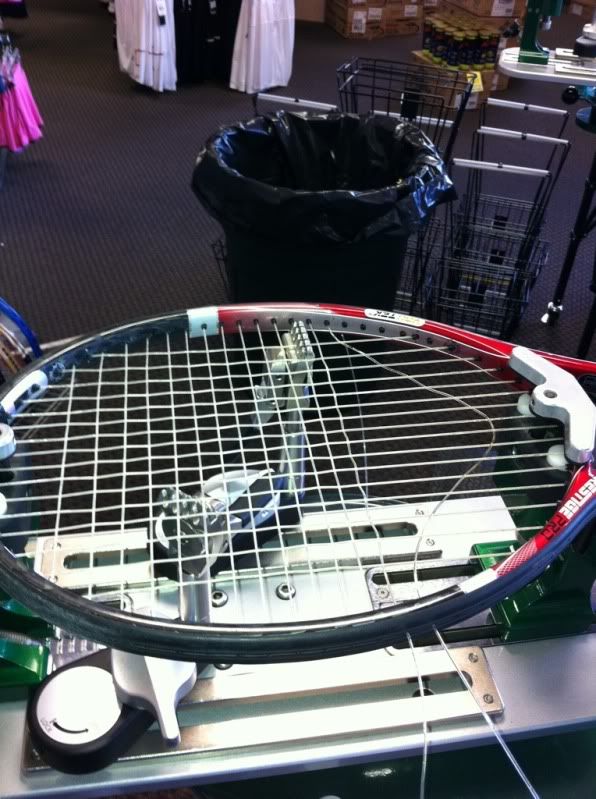 Immediately after stringing the frame, reading on a ERT 300 gave me a 40 DT, which is where I usually am after stringing my other strings. 24 hours later, the DT was at 37, and after two hours of hitting dropped to 35, where it remained in this area for another 4-6 total hours of drilling/playing sets/doubles.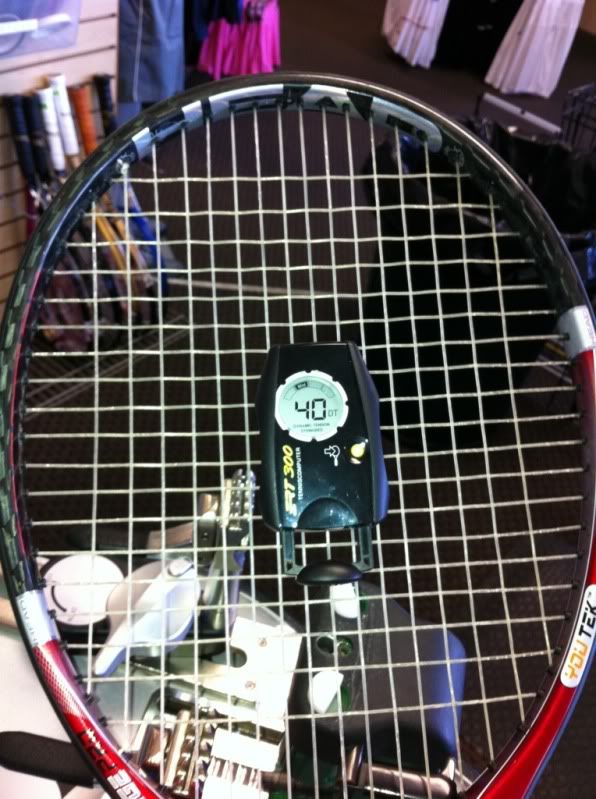 As for the playability of the string, one word sums it up....... CLEAN. No gimmicks, or fancy stuff going on here. Just a nice clean natural gut that delivers all the charasterics one has come to know in natural guts. It offers good power, spin, control, and excellent comfort. Although not as soft feeling as VS, or "Wilson" Natural Gut, it is a very comfortable string, which is a bit stiffer playing than most natural guts. That said, it offers a very crisp feel, that again, delivers a clean feel to the player, with good control, power, and spin.
For those who really enjoy coming to the net with slice, and put points away with volleys, the string delivers excellent feedback to the player with nice clean shots. Again, nothing fancy. Just back to the basics with a string that delivers just enough, and allows the player to stay in complete control of their shots.
Serves, as well as ground strokes were delivered with very good pop, control, and resulting clean shots. Spin was also very adequate, but most importantly, the string allows the player to stay in complete control of shots, with a string that offers great pocketing of the ball.
Pros:
Comfortable sting, resulting clean shots, good power, spin, and excellent control. Great string for touch shots (volleys, slices). Quality of the coating makes it durable and extremely easy to string.
Cons:
A bit on the stiffer side for natural guts.
One more note, I believe this string will be an excellent choice for those who want to hybrid a poly with a natural gut (especially in the crosses).
As always, playtest the string for yourself, and come to your own conclusions.
Thanks!