She's a short girl. She's only like what, 5 feet tall? (5'3 actually) I'd gladly take a girl built like her over a girl like Sharapova, who has zero arse.
Me, I'd gladly take them both, given the opportunity (please?!?!). RP and others have posted enough pics of Sharapova bending over to show that she has a great arse too, not to mention the bikini pics from the SI shoot that she's done. However, I am much more impressed how much natural beauty Cibulkova has. An on-court pic high-res of Sharapova can be downright scary. On the other hand, Cibulkova has this ability, IMHO, to look equally great both on and off of the court, which makes her much less of a two-face </Seinfeld>.
On-court Beauty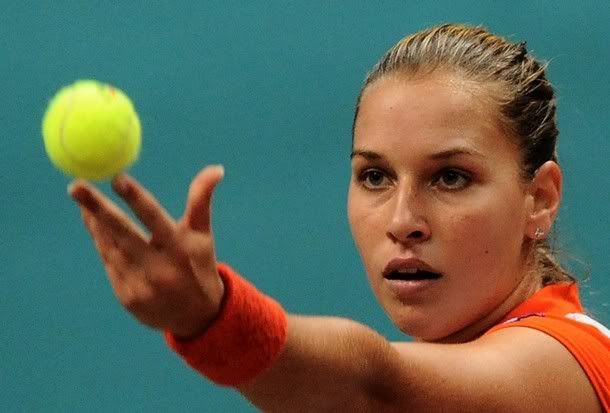 Body isn't bad but there is a good reason that "professional" models aren't 5'3.
BTW, still waiting for the outtakes from this photo shoot...