EDIT: reminder here that Djoker REPLACES Fedal in their draws - he does not play them
3 ATGs, 3 wins at the Aussie Open aged 35 (sorry Stef).
Obviously anyone who follows tennis and isn't a Djokovic stan knows that his draw for this AO is one of the absolute weakest since the heady early 00s. And to be fair to Novak, he has been treating it as such, smashing his way through it.
But how would Djoker do in the draws of his 2 ATG rivals' title runs? Would he have been a champ regardless of the inflation era draw?
Addressing
Nadal 2022
first, I think it's fair to say that Berrettini would have been no obstacle and that Shapo…. Lol… but I am sure some people on here will attempt to argue that Medvedev, hot off USO 21 and a tricky opponent for Djoker most of the time, would have posed a serious challenge in the final. I still back Djoker here though.
As for
Federer 2017,
while I think that Berdych would have done a better job of exposing any hamstring issues in early rounds, I still think 2023 Djoker gets through that match. Then he gets his pigeon Nishikori and M Zverev… no problem there. I also think in the final, 2023 Djoker's big serve and newfound aggression would be too much on a fast court even for a younger Nadal, especially coming off 2016.
However, in the semifinal, he would have reached this: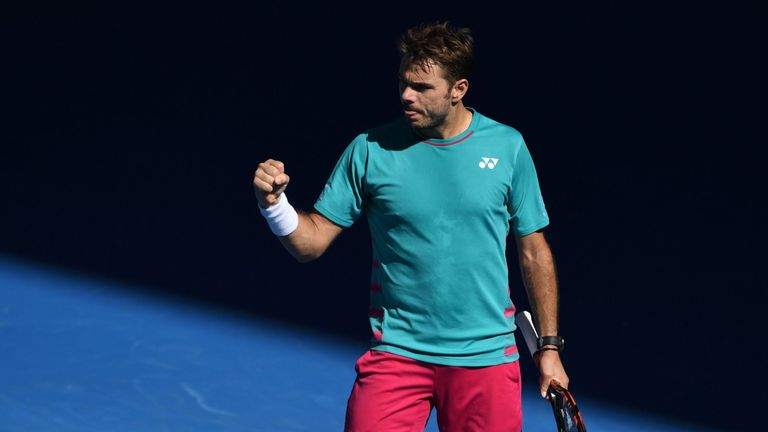 And there I think his journey might well have ended. That edition of Stan was fit and in form, the reigning USO champion, still not super slow, and loved a bit of Djokovic in slams, whom he'd beaten in their last 2 Bo5 meetings (I am sure Djoker fans will disagree though)
Thoughts????
Last edited: