this is no farm animal debate here...
While I am obviously in Feds corner (think his
Tennis
resume is
indisputable
as being the
Greatest
Ever
speaks for itself
Regardless
), I do think the shift of those trailing has altered significantly.
Rafa has always chased Fed and will continue to do so, but he is clearly catching up at an unexpected pace. I see Rafa shifting his focus from catching Fed to surpassing him and setting his own mark (as any should). I don't mean just slams, I mean the whole thing, the all encompassing TIGER debate.
That being said, I have taken noticed over the past few months that the shift of Djoker fans (to some extent Djoker himself) has changed from catching Fed to catching Rafa.
Those Djoker fans dont seem so friendly towards Rafa anymore. Sense a shift in the "teams" (other than a certain TTW wedding
).
Is this the assumption that Djoker is playing for second place? Or that they assume Rafa will surpass Fed as TIGER?
Find it hard to believe a scenario where Djoker takes the mantle if Rafa is setting a new mark. Too little time to share the stage with the incoming youngsters.
Unless these youngsters are the declaring and deafening blow to the weak and destruction of a once high quality tennis tour...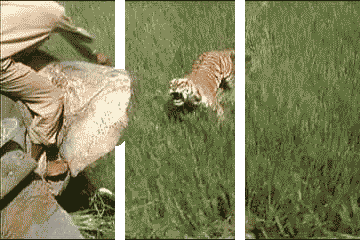 Last edited: