Some of you, many of you, must apologize for the atrocities you have committed. This man has won 4 ATP250 titles and a ATP500 title. He has gotten lessons from Fed at Wimbledon, has tattoos, beat Oscar Otte to reach the USO QF, beat Monfils to reach the USO SF, and of course beat Hurkacz to reach a final of WC. He is the 2nd best looking player on tour from Italy and is better than Sinner (okay, this one doesnt mean anything, but you get the point).
Some of you make fun of his movement and backhand... well let me tell you... have you seen his serve? He is the 6th best server in the game and 76th best returner. It is time to put some respect on his name!!
So stop with the atrociously accurate nicknames:
Berrettini Martini
Berrettini Linguine
WTA Backhand
Berrettini Weenie
Mateo Direct to Video
Mateo Barillo
Spaghetti Warehouse
Olive Garden Host
It is time we respect our new AO champion.
This is a man that has beaten a 14 and 16 seed at Wimbleon.
This man beat a 13 seed at USO.
Beat a 19 seed at AO.
He has played at RG.
You can laugh all you want, you can poke at him, you can even hit a better backhand then him, but you will never understand how he got ranked 7. Something none of us have ever done.
So I urge you all to apologize to this man who is on his way to making history. I myself have, and have been forgiven.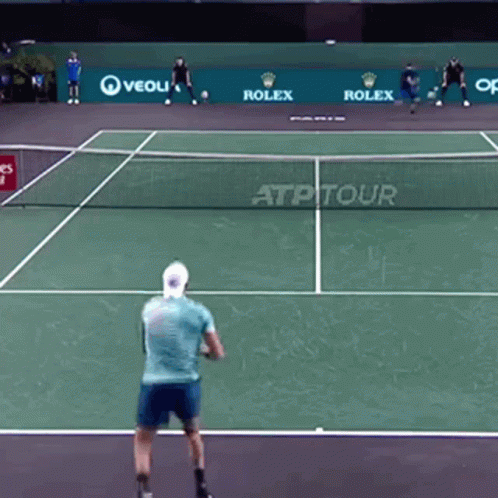 ... and that was just his forehand.
@Kralingen