Djoker will lose his next match. He is not ready for what is to come. He is not prepared, never was and never will be. An unstoppable force is coming for him, and not even the lineswoman can save him from this Loss.
Djoker will get beat, by the one and only...
The Red Right Hand,
The True Drago,
The Hammerin Sickle,
The Red October,
The Widowmaker,
The Russian Rocket,
The November Nov (okay I ran out),
The MOSCOW GHOST...
Kaaaaaarrreeeeeennnnn (not your political "Karen" )
Khhhhaaaaaaaaaccchhhhaaaaannnnooooooooovvvvvvvv!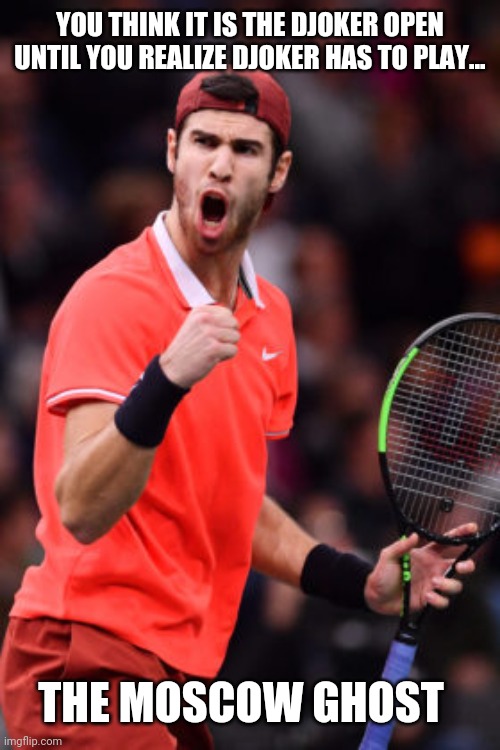 Sorry NC and all my Boob Catchers.
@Nole Slam
@NoleFam
@Djokovic_is_the_best#1
and the rest.