Kim Clijsters is to make her tennis comeback at the age of 36 and return to the WTA Tour in 2020.
The Belgian former world number one initially retired in 2007 to start a family, two years after winning her first Grand Slam at the US Open.
She returned in 2009 and won two more US Open titles and the Australian Open before her second retirement in 2012.
"I don't really feel like I want to prove something. I think for me it's the challenge," Clijsters said.
Speaking to the
WTA Insider Podcast,
she added: "The love for the sport is obviously still there. But the question still is, am I capable of bringing it to a level where I would like it to be at and where I want it to be at before I want to play at a high level of one of the best women's sports in the world?
"I want to challenge myself and I want to be strong again. This is my marathon."
Clijsters is targeting a return in January, but says she will remain flexible in her scheduling.
As a former world number one, Clijsters is eligible for unlimited wildcards at WTA tournaments. She will need to play three tournaments or earn 10 ranking points to re-establish a ranking.
"Kim Clijsters ranks among the greats of the game and her return to the Tour is exciting news for the WTA family and tennis fans around the world," said WTA chairman Steve Simon.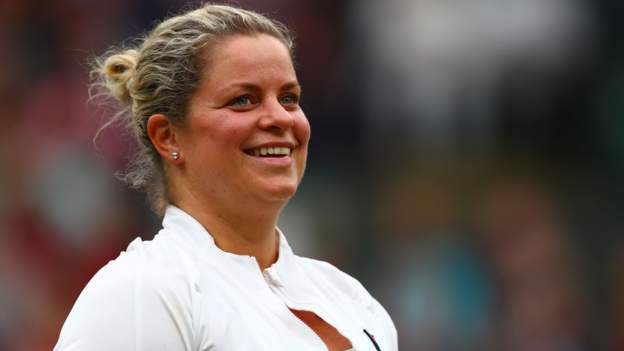 Former world number one Kim Clijsters is "inspired" by other mothers such as Serena Williams.
www.bbc.co.uk