Designed for nearly two years from 2002 to 2003, and released in 2004. You either hated it, or you loved it.
I joined TW back in 2004, almost exactly when the NXG arrived on scene. My take on it was mixed. I went with the Diablo instead at the time. Which was really a mistake. I'll explain in a bit.
Here's the review at the time:
https://web.archive.org/web/2004021...nnis-warehouse.com/Reviews/NXG/NXGReview.html
It had a strange bridge of old and new.
A very crisp, very stiff hoop, especially for 19mm. A flexible throat. Parallel drilling on all but 6 of the 20 crosses.
Extended to 27 1/4" and a hefty 'players' frame weight of 345 strung and 7pts head light(which is sort of clubby since it is extended).
This managed to give it an RA of 63(strung), average power for the time, and most of all - crazy spin. It was mostly designed for clay courters, it seems.
It definitely was not a racquet for everyone.
Here's one of my examples I recently purchased from Michael Valek: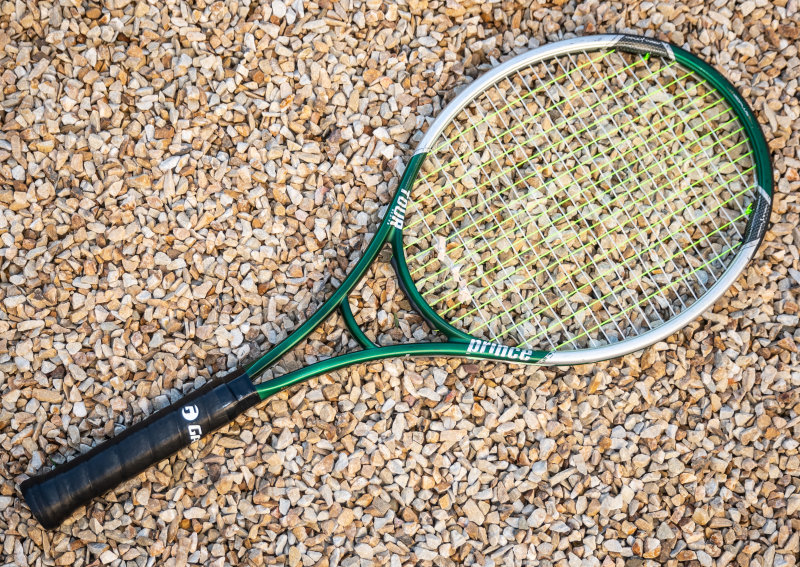 It had many unique features for the time:
A pallete-less system they marketed as 'AIR HANDLE', which the current Wilson Clash sort of uses: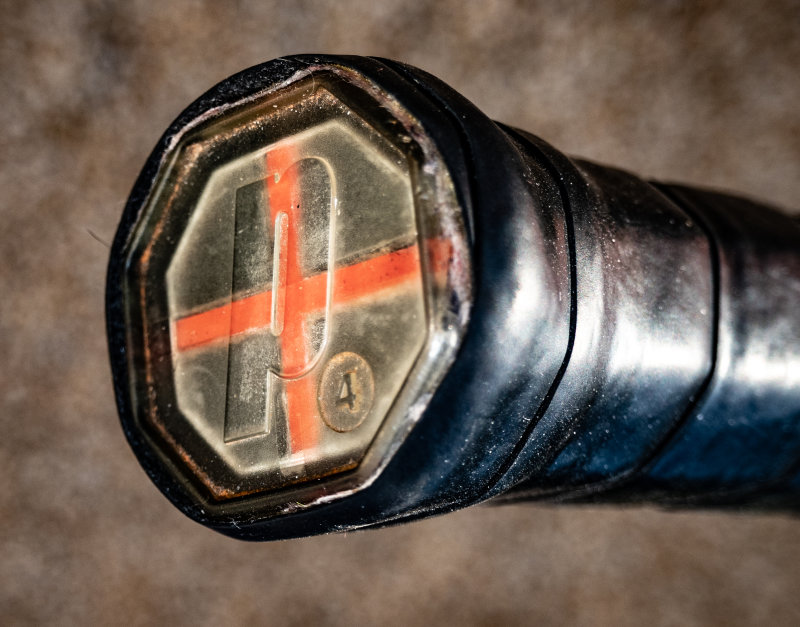 Not only did it have parallel drilling, it also had the beginnings of the EX0-style grommetless ports.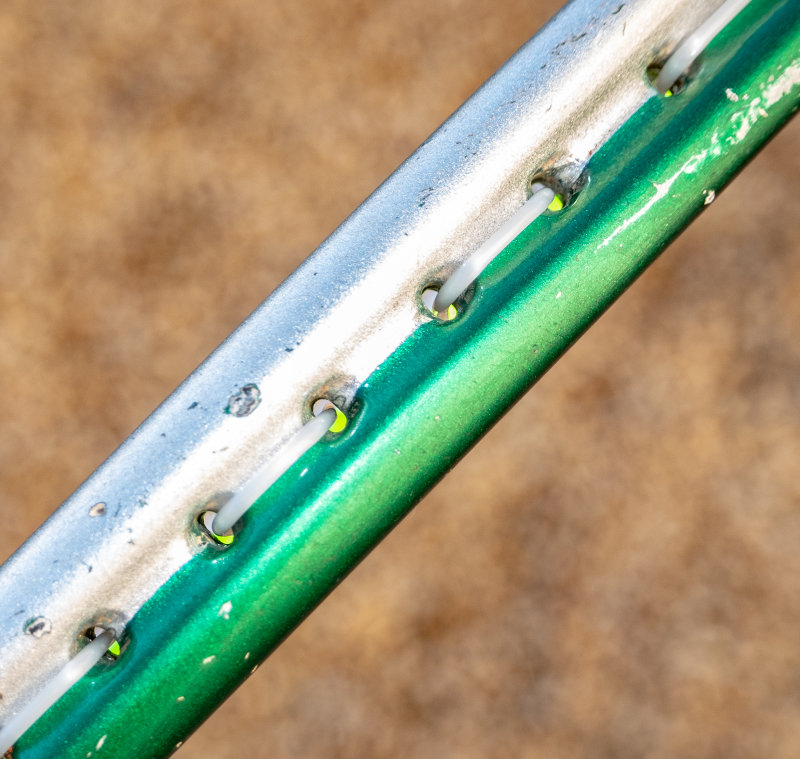 Here's the top hoop: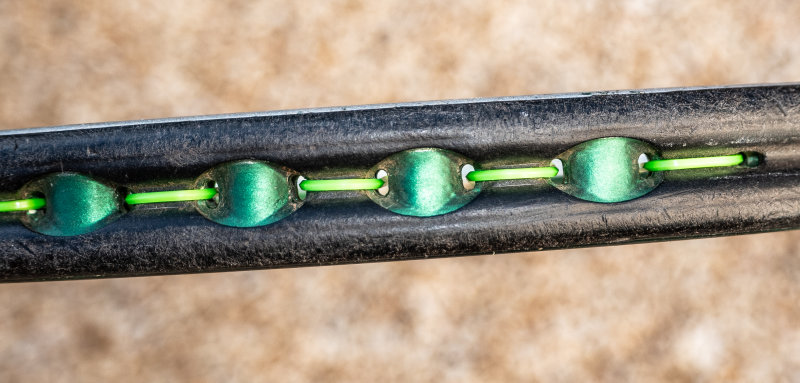 As you can imagine, this allows a lot of string movement. But it is not quite as trampolin-y or plush as the EXO sticks tend to be.
Speaking of grommets, look at this crazy shared grommet: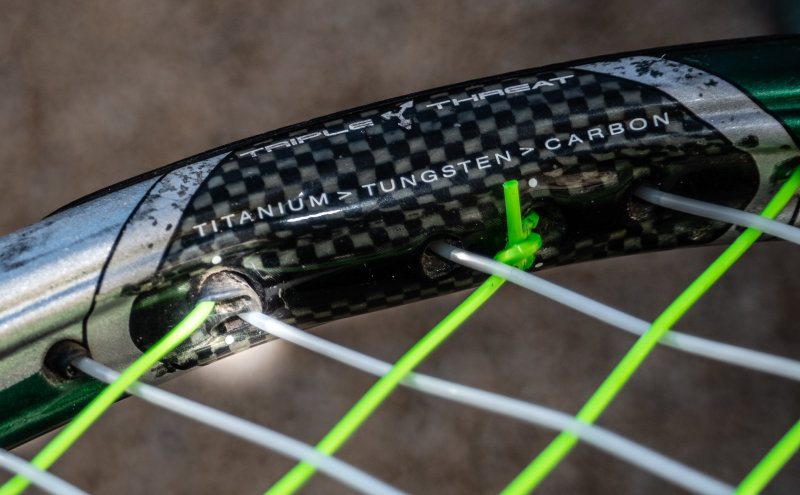 Because they designed it with that shared grommet, the outside string actually splays ever so slightly away from the stringbed - towards the outer hoop, as it traces up through the crosses - giving it a wider spread the further up the hoop you go. At first, I thought I may have strung it wrong!
But how did they make it so stiff in the head with only a 19mm hoop besides a heavy lay-up? Simple - they added two ridges to it. You will see this design on most anything meant to be light and stiff - like metal roofing, car panels, shed panels, metal fencing etc.
Also note the typical stabilizer is slitted to make it less stiff in the throat.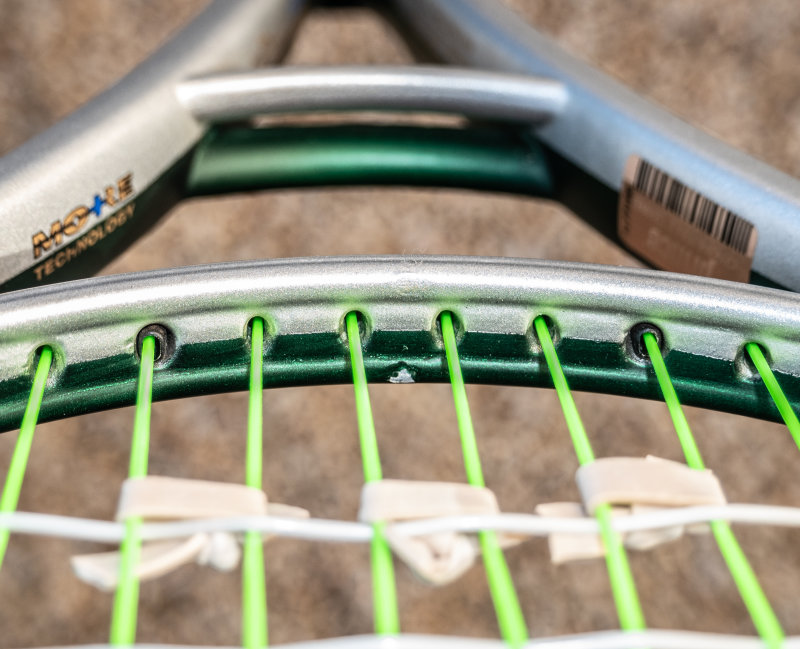 These ridges envelope the entire hoop, and they likely make it the stiffest 19mm hoop ever made
Why was it a mistake for me to abandon this racquet back in 2005? Well, I was beginning to test poly's at the time - mostly Lux stuff like Big Banger, TiMO, and ALU.
When I tested the NXG with multi, it felt very dead and lacked feedback. It had no more spin than the Diablo did, and was harder to swing. I never tested it with poly!
The crazy thing is I eventually ended up adding lead to that Diablo, giving it the same swingweight and balance nearly of an NXG. Mostly for stability, as it didn't increase the spin much.
The feedback and feel is great. But with poly, I never really gelled with the Diablo, and moved on.
Today, I have all my NXG's strung with HyperG in the mains, usually crossed with a stiff, slippery string. The power is still low, and it isn't the easiest stick to swing(more on that in a bit here).
But the spin out of it with poly is insane. More than my APD's, more than my Clash, more than my 97S, and more than even my POG Mid(which I used in college, so am very familiar with).
All of this with as much, or better accuracy from it's 16X20 stringbed. So, yeah, once you string this thing with poly, it comes in to it's own - assuming you can swing it.
The only issue is I am not as young as I was back in 2004. In the 3rd set, I can flag a bit. So I modified one of my NXG's to use in that third set:
The paint on an NXG is super thick and hard. There is a reason very little of it has scraped off of those frames since 2005. I managed to remove 15 grams of it on one example. It plays very similarly to the heavier version: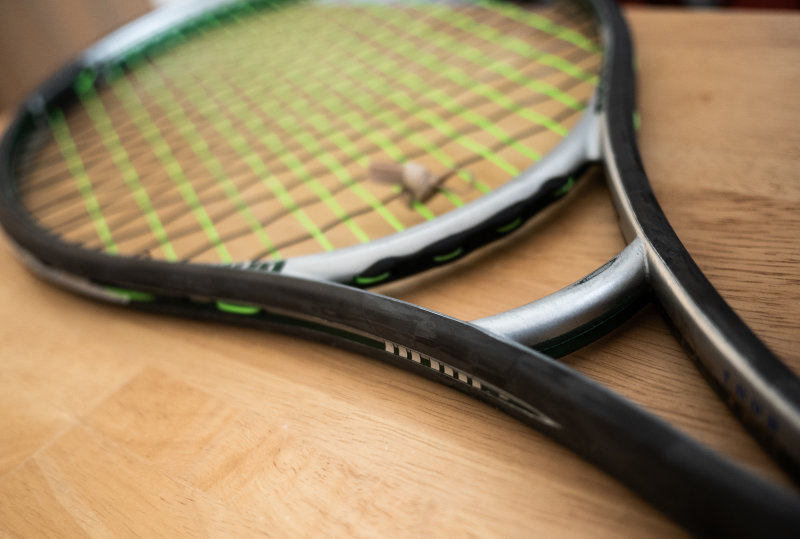 Ladies and Gentlemen, there lies a 327 gram Prince NXG(at nearly 9 pts head light strung, to boot).
You can also see with the paint removed that it is not a typical Prince square beam. It is much more rounded, with an indent in the throat; enough so the paint won't come off with a flat sander.
Remember that crazy shared grommet before? Check this out - the visual splash of 'graphite-like finish line flag look' is actually part of the lay-up and not a decal. It wouldn't grind off.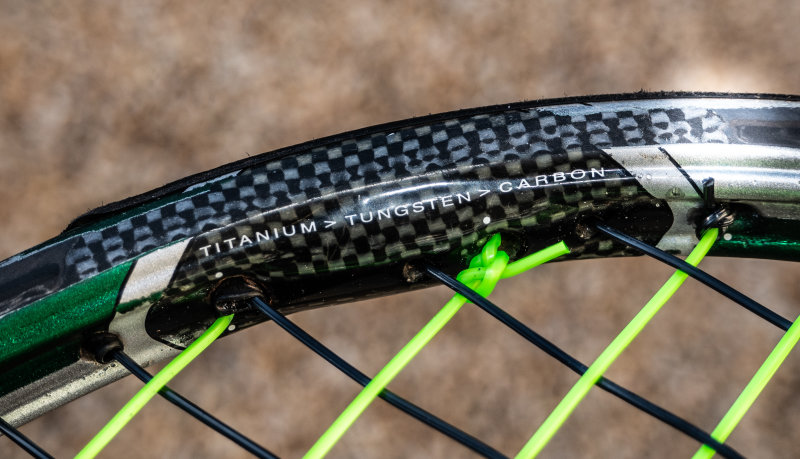 So that's my take. Thanks for your time.
Cheers,
Wes
Last edited: