If you had to choose 4 classic racquets from 4 different manufacturers that you would be sentenced to play with for the rest of your days, what would they be?
Excluding Dunlop Max200G, Wilson Pro Staff/Ultra, Prince Original Graphite, Fischer, Head, Kneissl, Donnay, Rossignol, Estusa, Puma, Adidas, Volkl and Yonex (most of the usual suspects).
Of the racquets I own these would be my choices.
Spalding Big Bow.
Yamaha White Laser 90 (probably the same as the Yamaha White Gold 90).
Pro Kennex Silver Ace (my version is branded as a Golden Team Champion Pro).
Slazenger Silver Phantom Boron ( identical to the Dunlop Black Max I believe).
Hit me with your picks.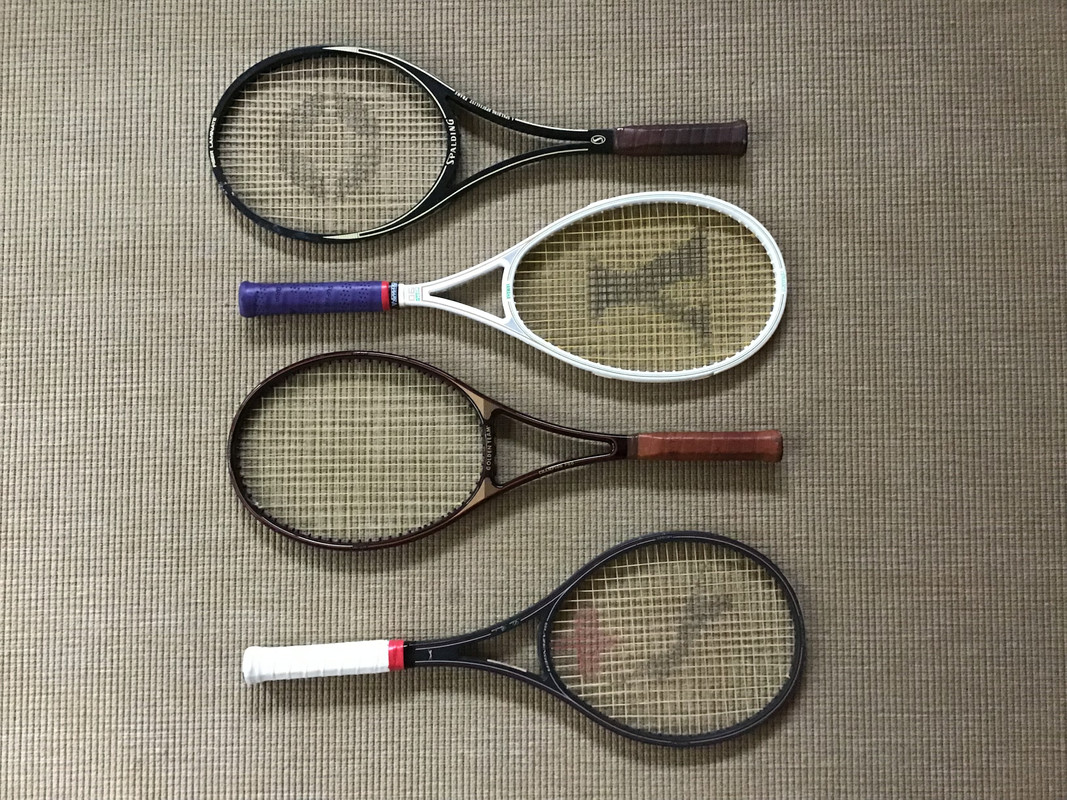 chevron gas station near me
Last edited: