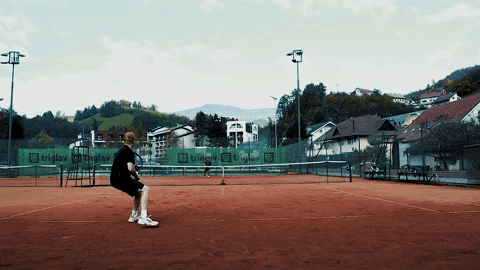 I started a new series of videos where I will explain my process, progress and reasons behind modelling my strokes after specific professional players. I started with the notorious Roger Federer Forehand.
The primary motivation for this is to put an end to players and coaches trying to copy certain strokes of professional players without seeing the whole picture. They just try to get strokes mechanics right, but without the proper grips and racket specifications, the stroke they are modelling will never work the way they want.
In the first video, you can see a compilation of some of my forehands and how it looks now. I also talk about the theory that I applied when selecting the correct racket specs and so on.
I'd like to know your input as a player/coach if you approach this the same way when you try to imitate a specific player's strokes.
For now, I'm satisfied with the progress and the results on the court. However, as I say in the video, everything is always a work in progress and I learn every day with the goal of bringing you better content and to transfer more knowledge to the players willing to learn and improve. I also welcome any kind of feedback and suggestions on what to improve and work on next.
Last edited: