The previous Nadal News thread had become a bit too bulky to access & post.
After considering Rafa fans' opinion in the older thread, I've made this new thread which can be used to post any news & updates pertaining to our Humble Champion from Mallorca.
Fans of other players, kindly do not troll in this thread, or your posts will be reported without a second thought
.
This thread is just for posting relevant news/articles/updates/photos/match highlights/interviews etc. concerning only Nadal.
News:
Rafa: "No plans to retire just yet"
https://sg.sports.yahoo.com/video/rafael-nadal-no-plans-retire-162701697.html
Nadal returns to training in Mallorca
Video link -
http://www.youtube.com/watch?feature=player_embedded&v=maPy7oyy6dg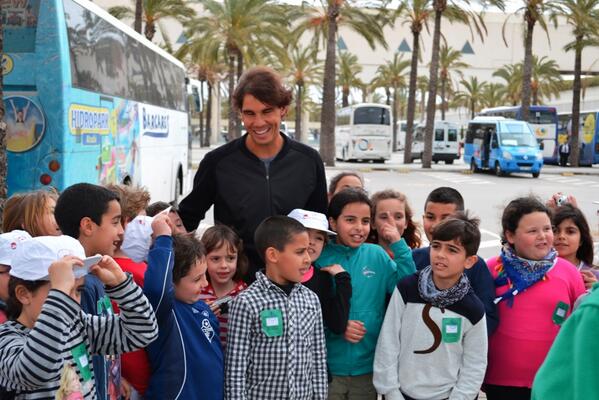 ~Rafa meeting with children, at the airport in Mallorca.
Mod edit:
http://tt.tennis-warehouse.com/showthread.php?p=4456387#post4456387
Link to original thread. I will be locking that thread. I'll also try to experiment with merging the two for continuity, stay tuned. -DD
Last edited: