I have been using Parnell knot on all of my hundreds of stringing jobs with no problem, on my Wilson Pro Staff 90.
I have just started using Toalson Power Swing 400 racquet. I string it with Wilson Synthetic Gut Power 16 gauge, a very slippery string.
The freshly strung racquet hadn't been used, so this morning I took it out of the bag, and voila, one of the Parnell knots of the main string came undone on its own, without being used or played with before.
Why can this happen?
I then strung another Toalson Power Swing 400 racquet, this time using Wilson Pro knots on all of the knots. I had a hit with it for 2 hours no problem. All of the knots stayed intact and the tension feels great and consistent during play.
I've been using Parnell knot and been trusting it for so long, and now with this new racquet I have to change to Wilson Pro Knot... or maybe there are other type of knots that are stronger?
What's the strongest knot out there? PC knot? Double half hitch?
This string I'm using has a very slippery coating!
Pictures:
Parnell knot on main came off on the left side.
Right side: main string Parnell knot on the left, cross string Parnell knot on the right.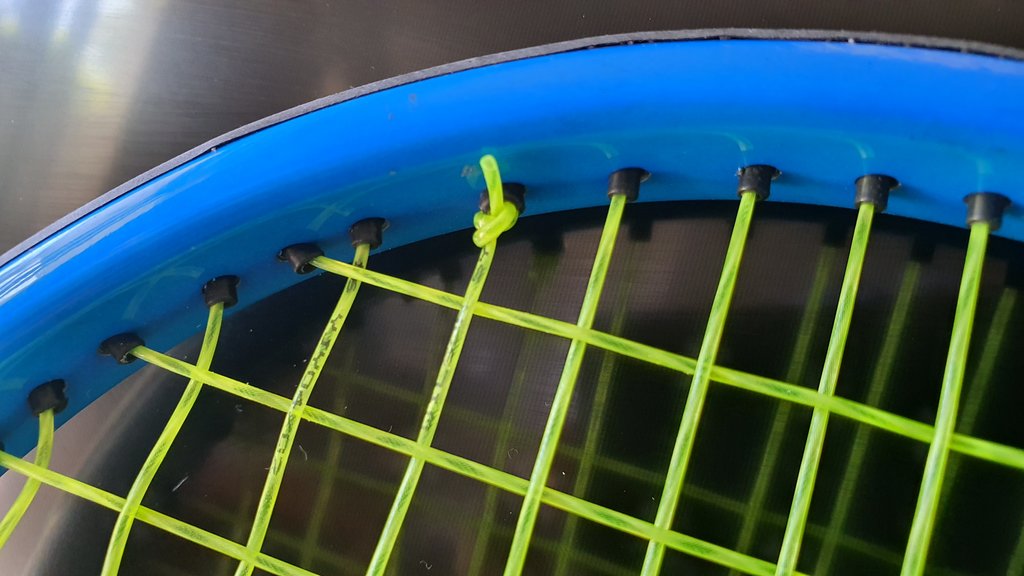 Parnell knot for cross string at the top of the racquet.
Edit: I've just strung this troubled racquet using PC knots on all the tie off's. I'll see if it works well. So I have one racquet with Wilson Pro knots, and another one with PC knots.
Picture of the PC knots: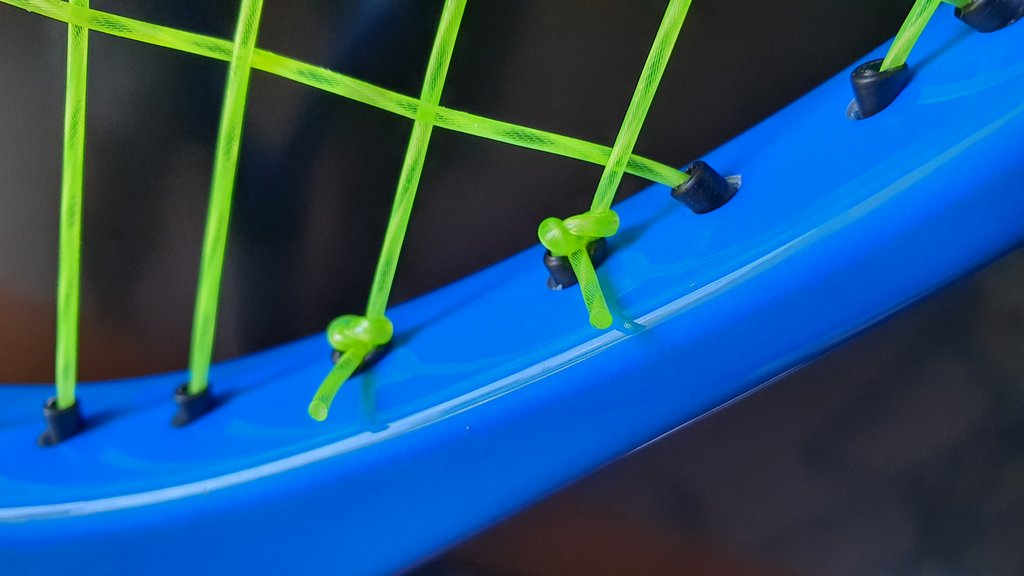 Picture of the Wilson Pro Knots: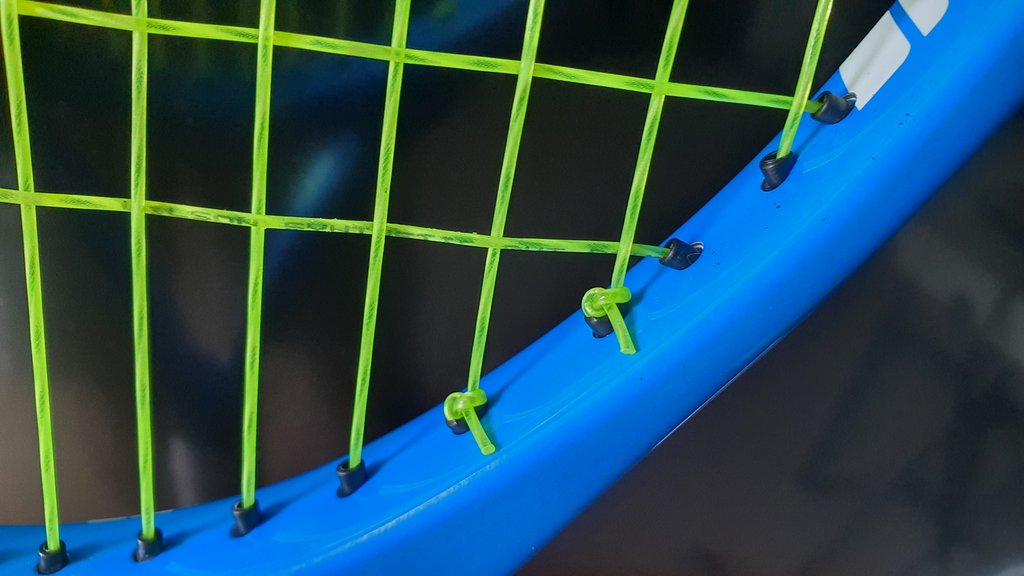 Last edited: