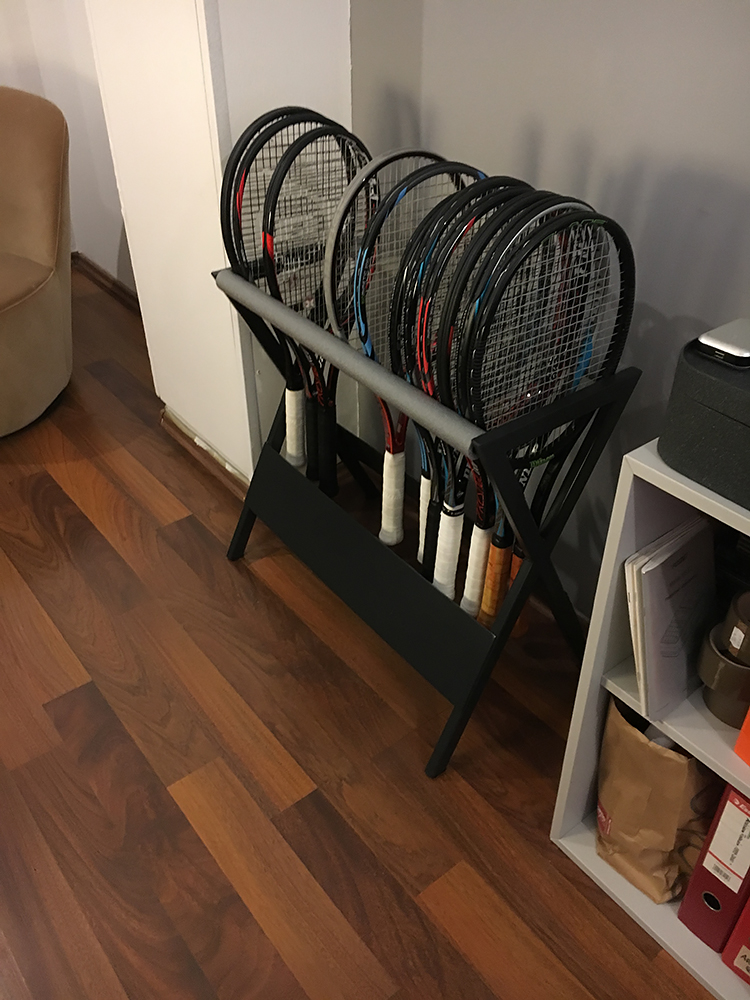 My new dark grey racket stand! Just came in this morning. I keep it in my office – as well as my new rackets.
I have 70+ at home, so to avoid some serious talk about them with my beloved fiancee I keep all new onces there!
Everyone is happy now!
I really enjoyed playing with
Biomimetic 200, F100
as well as
M200
. Both feel a bit better than IG Prestige MP (I prefer 25th
anniversay edition over IG paintjob – more power, the same control).
Bio 300 Tour
is waiting for new strings.
Also borrowed from a friend
H19
uncustomized in Blade93 paintjob (however with Blade98 – 2015 I guess – green parts).