Paint jobs are prevalent on all professional tennis circuits (WTA/ATP/ITF). None of them is as widely disguised in different paint as the Wilson 6.1 95 mould (16x18 and 18x20 variants). Here, we appreciate that legend of a frame and pray for it's return to the Wilson catalog (as of March 2018).
WILSON BRING BACK THE 6.1
​
This list displays former and current ATP Tennis Professionals who used the Wilson 6.1 95 mold in some capacity during competitive tournament play.
*... Thanks to @macattack for the inspiration to create this thread. A very special thanks to @moon shot for taking the time to organize each of the players by titles won, time period used, and general strength of talent. All of us 6.1 junkies appreciate that mate. Thanks again. Also, Thanks for the help @Arti, @Seth & @vsbabolat ).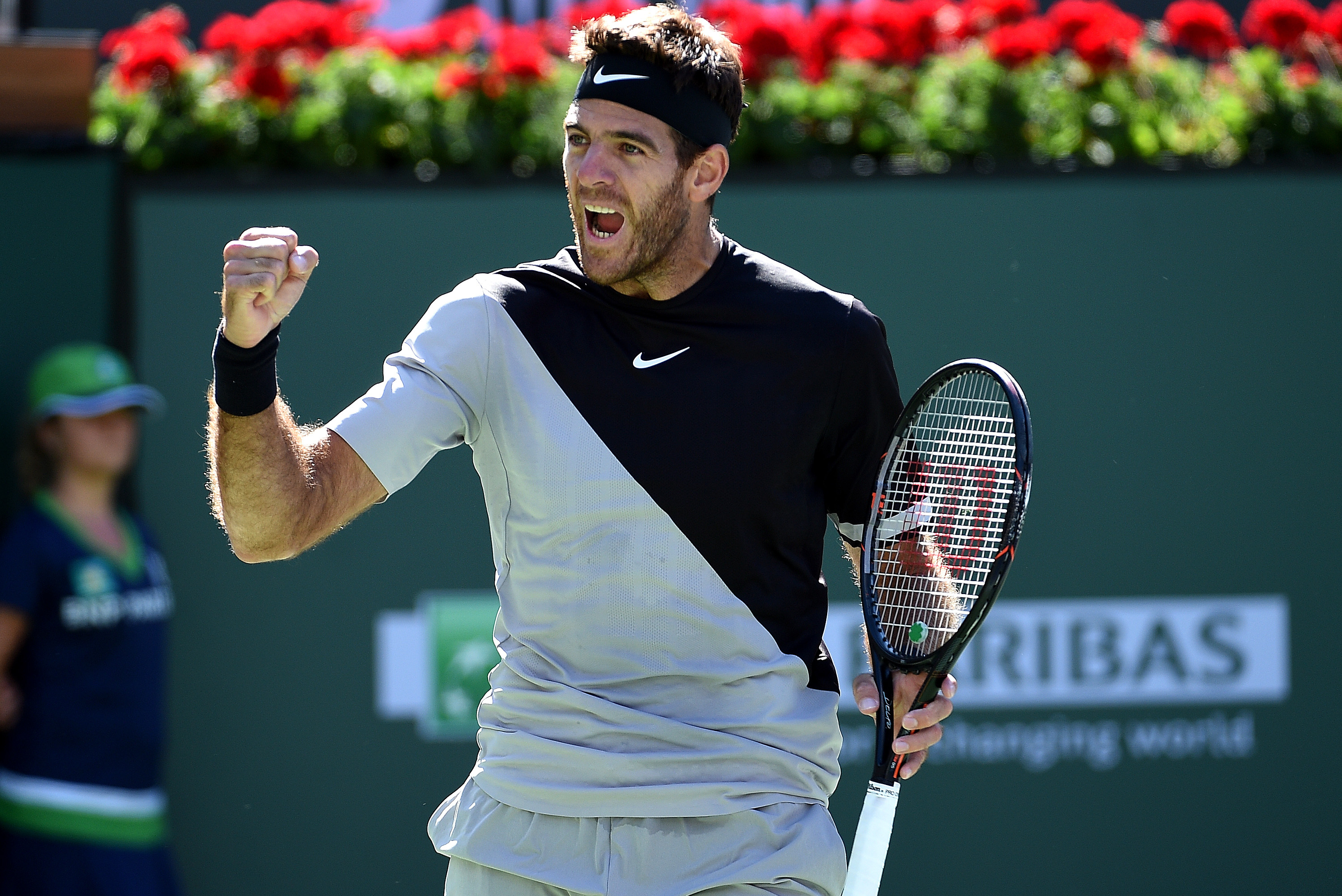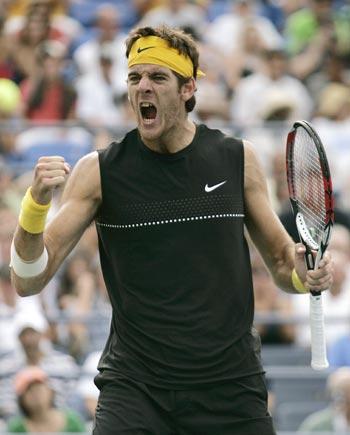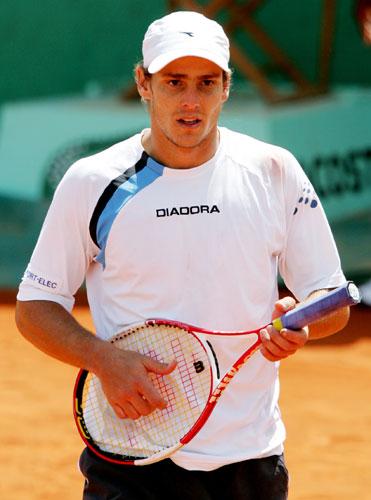 https://www.**************.org/imgb/39652/gaston-gaudio-del-potro-doesn-t-stand-a-chance-to-win-us-open-title-.jpg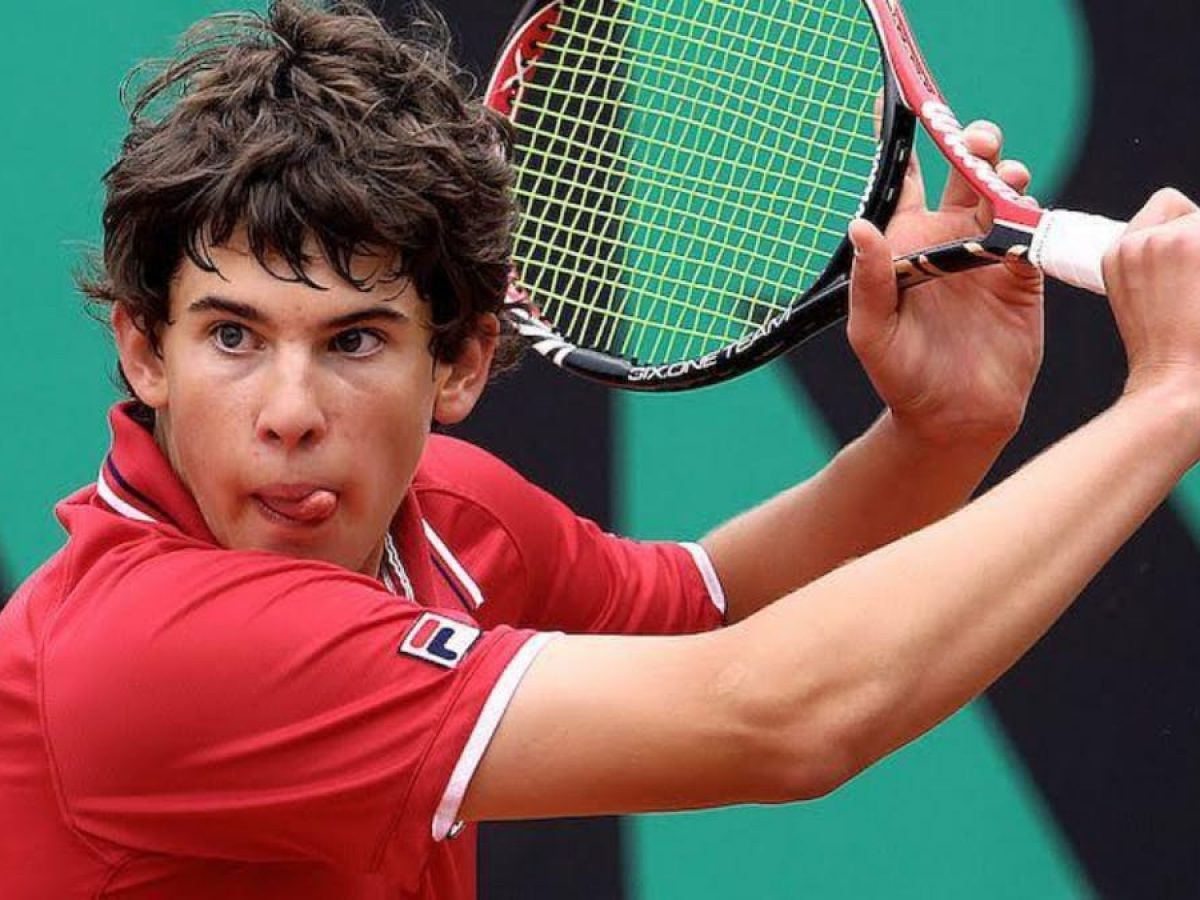 https://www.**************.org/imgb/2407/atp-doubles-mirnyi-nestor-take-down-indopak-express.jpg
https://www.**************.org/imgb/14518/tennis-jonas-bjorkman-to-make-doubles-comeback-at-if-stockholm-open.jpg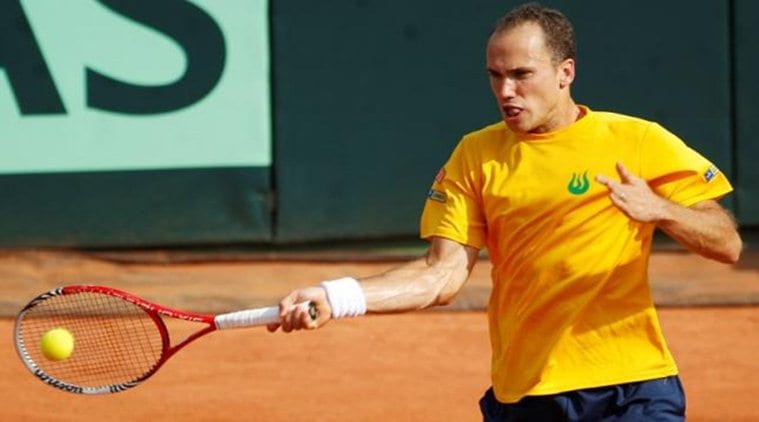 Current users are denoted by
green text
Per TW-Europe: "The 6.1 is a true player's racket with a proud history on the pro tour. With its heavy weight (approximately 357 grams strung), this racket is not only remarkably stable, but it crushes the ball and provides impressive power on full swings. The head light balance adds some welcomed maneuverability and speed to the 6.1 Classic. Compared to the Original Pro Staff 85, this stick has a thicker beam, making it play firmer and livelier than many of the classic player's rackets from the 80s. Wilson's braided graphite layup helps the 6.1 Classic retain the amazing feel and response for which the vaunted Pro Staff franchise is known. From the baseline this racket feels solid as a rock. Big hitters will appreciate the amount of weight (and power) this racket puts into the ball. The 95sq inch head provides surgical control on full swings, along with amazing feel and responsiveness on shorter strokes and touch shots. At net this stick feels extremely solid and redirects heavy pace with ease. Aggressive servers who can get this racket moving fast will be rewarded with an awesome combination of power and accuracy (along with plenty of "free points"). Wilson has resurrected one of the game's great player's rackets. The 6.1 Classic not only deserves a spot on your wall, but it deserves a spot in your tennis bag."
​
Singles: Six.One Slams
004 Juan Martín del Potro 18x20
USO:2009
005 Gaston Gaudio 18x20
RG:2004
Singles: Currently Use a Six.One
004 Juan Martín del Potro 18x20 TITLES: 19 SGL 1 DBL
013 Roberto Bautista Agut 18x20 TITLES: 4 SGL
016 Philipp Kohlschreiber 16x18 TITLES: 7 SGL 7 DBL
021 Leonardo Mayer 18x20 TITLES: 1 SGL 1 DBL
021 Thomaz Bellucci 18x20 TITLES: 4 SGL 1 DBL
026 Lukas Rosol 18x20 TITLES: 2 SGL 3 DBL
040 Kyle Edmund 18x20
053 Daniel Evans 18x20
057 Dušan Lajović 18x20 TITLES: 1 DBL
Singles: previously used a Six.One
006 Marin Cilic 16x18 PRE-TOUR
007 Dominic Thiem 18x20 PRE-TOUR
044 Steve Darcis 18x20 TITLES: 2 SGL
238 Denis Shapovalov 18x20

Singles: Retired players who used a Six.One on Tour
001 Mats Wilander 16x18 briefly in 1993
004 Nicolas Kiefer 18x20 TITLES: 6 SGL 3 DBL
004 Richard Krajicek 18x20 TITLES: 17 SGL 3 DBL
005 Gaston Gaudio 18x20 TITLES: 8 SGL 3 DBL
006 Aaron Krickstein 18x20 TITLES: 9 SGL
007 Mardy Fish 18x20 TITLES: 6 SGL 8 DBL
008 Guillermo Cañas 18x20 TITLES: 7 SGL 2 DBL
009 Alex Corretja 16x18 TITLES: 17 SGL 3 DBL
013 Jarkko Nieminen 18x20 TITLES: 2 SGL 5 DBL
020 Stefan Koubek 18x20 TITLES: 3 SGL 1 DBL
025 Fernando Meligeni 18x20 TITLES: 3 SGL 7 DBL
029 Fernando Vicente 16x18 TITLES: 3 SGL 2 DBL
035 Igor Kunitsyn 16x18 TITLES: 1 SGL 1 DBL
041 David Sanchez 16x18 TITLES: 2 SGL
042 Michael Berrer 18x20 TITLES: 1 DBL
069 Jesse Levine 18x20
069 Robert Kendrick 18x20 TITLES: 1 DBL

Doubles: Six.One Slams
001 Daniel Nestor 18x20
AO: 2002
RG: 2007 2010 2011 2012
WMBL: 2008 2009
USO: 2004
001 Max Mirnyi 18x20
RG: 2005 2006 2011 2012
USO: 2000 2002
001 Jonas Björkman 18x20
AO: 1998,1988,2001
RG: 2005,2006
W: 2002,2003,2004
USO: 2003
001 Mark Woodforde 12x16
AO:*1992,1997
RG:2000
WMBL:*1993,*1994,*1995,1996,1997,2000 USO:*1989,*1995,1996
...plus another five mixed doubles slams
001 Todd Woodbridge 18x20
AO: 1992,1997,2001
RG: 2000
WMBL: 1993,1994,1995,1996,1997,2000,2002,2003,2004
USO: 1995,1996,2003
001 Jim Grabb 16x18
RG:1989
USO:1992
002 Bruno Soares 18x20
AO: 2016
002 Horia Tecau 18x20
WMBL: 2015
003 Daniel Vacek 18x20
RG: 1996,1997
USO: 1997
004 Kevin Ullyett 18x20
AO: 2005
USO: 2001
004 Vasek Pospisil 18x20
WMBL: 2014
007 Simon Aspelin 18x20
USO: 2007
019 Andy Ram 18x20
AO: 2008
Doubles: Currently Use a Six.One
001 Daniel Nestor 18x20 TITLES: 91 DBL
001 Max Mirnyi 18x20 TITLES: 1 SGL 49 DBL
002 Bruno Soares 18x20 TITLES: 23 DBL
002 Horia Tecau 18x20 TITLES: 29 DBL
004 Vasek Pospisil 18x20 TITLES: 6 DBL
008 Aisam-ul-Haq Qureshi 18x20 TITLES: 11 DBL
017 Andre Sa 18x20 TITLES: 10 DBL
037 Igor Sijsling 18x20 TITLES: 1 DBL
115 Tennys Sandgren 18x20
Doubles
:
previously
used a Six.One
043 Teymuraz Gabashvili 16x18 TITLES: 1 DBL
057 Gastão Elias 16x18
038 Chris Guccione 18x20 TITLES: 5 DBL
Doubles
:
Retired
players who used a Six.One on Tour
001 Jim Grabb 16x18 TITLES: 2 SGL 23 DBL
001 Jonas Björkman 18x20 TITLES: 6 SGL 54 DBL
001 Mark Woodforde 12x16 TITLES: 4 SGL 67 DBL
001 Jim Grabb 16x18 TITLES: 2 SGL 23 DBL
001 Todd Woodbridge 18x20 TITLES: 2 SGL 83 DBL
003 Daniel Vacek 18x20 TITLES: 25 DBL
004 Kevin Ullyett 18x20 TITLES: 34 DBL
007 Simon Aspelin 18x20 TITLES: 12 DBL
010 Dick Norman 18x20 TITLES: 4 DBL
151 Chase Buchanan 18x20
VLOGMAN 18x16 (
@TW Staff
)
Singles majors won: 2
Doubles majors won: 25
Last edited: