A couple of threads recently have been concerned with the effect of strings on swingweight and balance. There are two cases:
1. Calculating the difference of two sets of string that let's say are 5 grams different in weight.
2. Calculating the difference between an unstrung and strung racquet with let's say a 15 gram string.
Below are screen shot examples of how to use the Customization Worksheet to estimate these things.
Case 1: What is difference using a 5 gram heavier string than I use now? Put in the specs of your racquet as it is now strung with the lighter string. Then spread the 5 grams out over the string face. Most of the density and length of string is concentrated in the middle, so put most of the weight there. The string density decreases away from the middle, so add less there. Split the amount evenly on each side of the middle of stringbed (here I chose 21 inches from the butt as about the middle).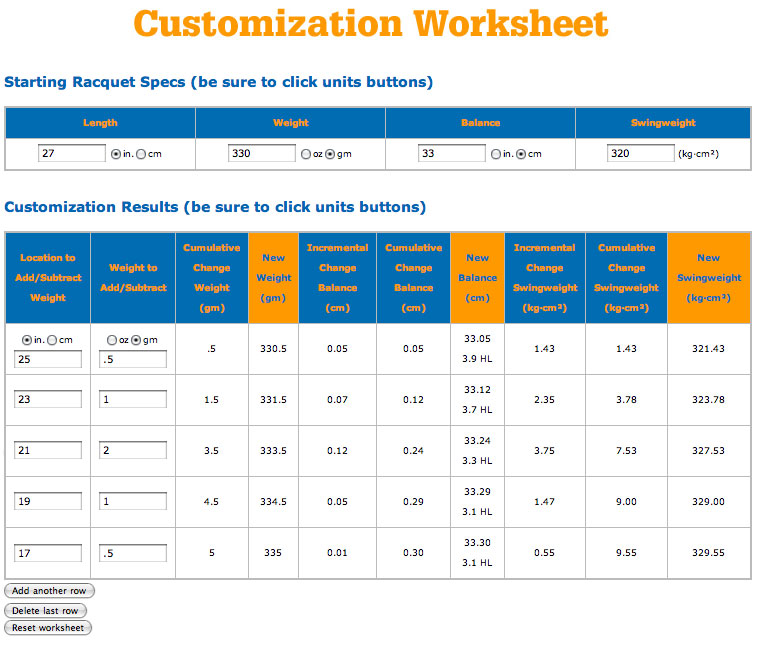 Case 2: What is the effect of adding 15 grams of string to an unstrung frame? Put in the specs of the unstrung frame. Spread the 15 grams out similar to case 1 (my numbers are just one way you could divide it up--it is going to be guesstimate on your part).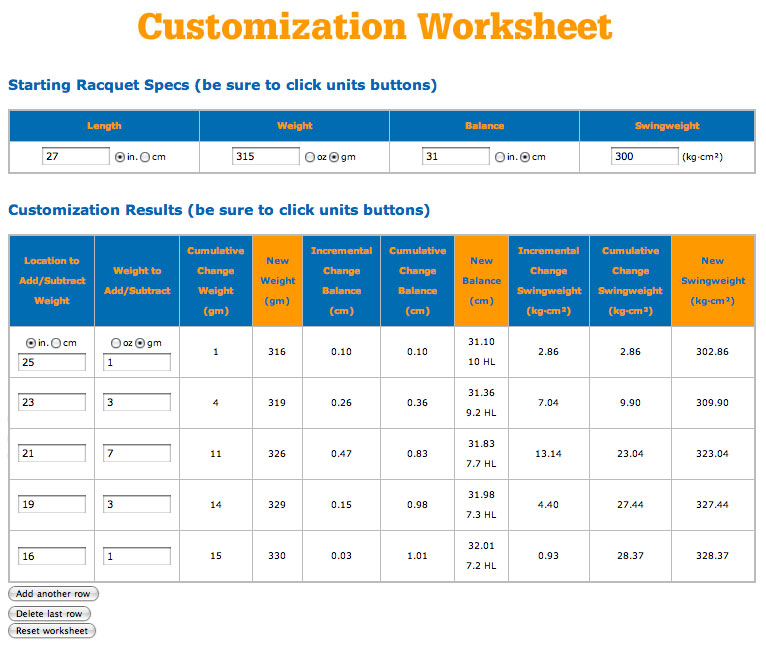 The answers won't be exact because you will only be spreading the weight out in an approximate fashion, but it should be close enough for practical purposes.