Engineers are embracing digital mapping, materials science, and robotics to provide an incremental edge on the tennis court.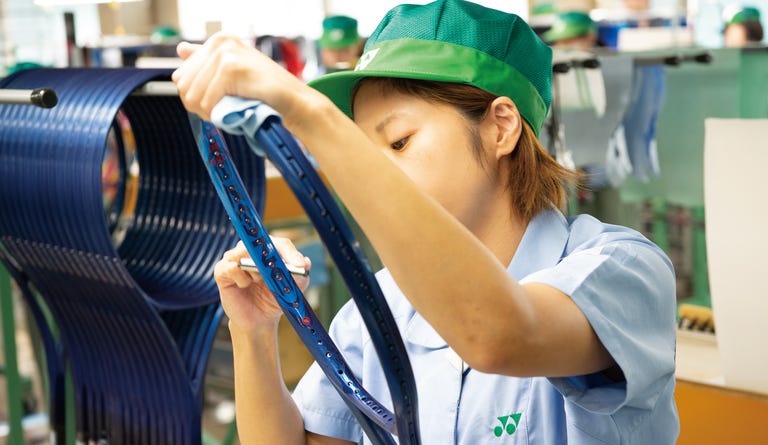 As tennis speeds up on the court, including at the 2020 Australian Open, which began this week, racket evolution hustles along off the court, with technology to create more power and spin within the game. Companies across the globe, from Japan to Austria and Chicago to France, all take their own high-tech view on the process.
Think: sheets and rolls of carbon fiber in climate-controlled rooms, new iterations of graphite, and a completely updated computational design that offers a fresh perspective on flex and stiffness of frames. All advancements define modern tennis racket manufacturing.
Take the January 18 release of the new Yonex EZONE, an update of a popular frame played by the likes of Naomi Osaka and Nick Kyrgios. The completely updated design—both in a 98- and 100-square-inch head—creates a larger sweet spot by widening the square-shaped isometric head and then further ups the power game by introducing a new M40X graphite, never before used in sporting goods, but with more strength and elasticity to help with the balance of stability and flex.
Typically, at faster swing speeds, normal graphite will become more stiff. That's not the case with the new M40X graphite. "The uniqueness of this graphite is that it achieves a balance of stability and flex," says Nicole Laduca, a spokesperson for Yonex. "The combination of this graphite with the new aero-shape frame makes the racket feel powerful and plush."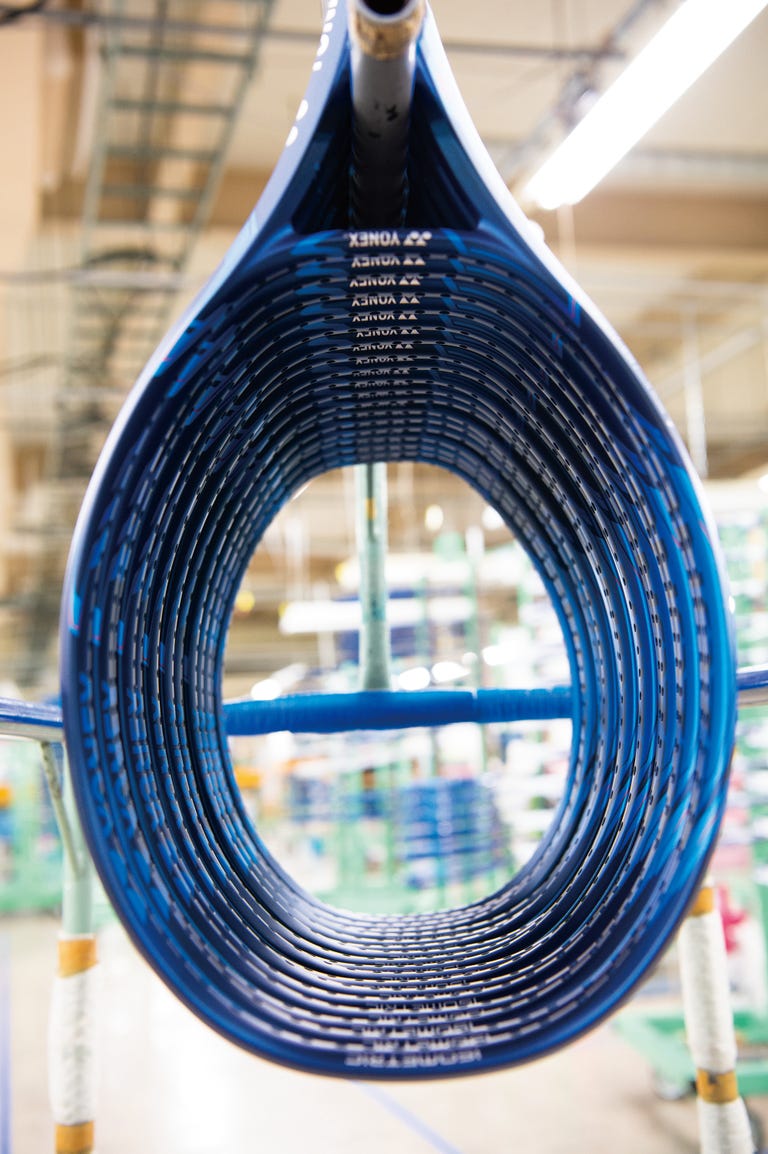 The new EZONE from Yonex includes a new type of graphite meant to create a better balance of stability and flex.
Read more :
https://www.popularmechanics.com/adventure/sports/a30610612/tennis-racket-technology/