I don´t know if anybody have extended this image already, but I made this version today, and thought I would share it with you.
All images are from Getty Images, so I´m probably breaking a copyright law or two, but I don´t care.
All I did was to add the image of the 15th slam, and make a new background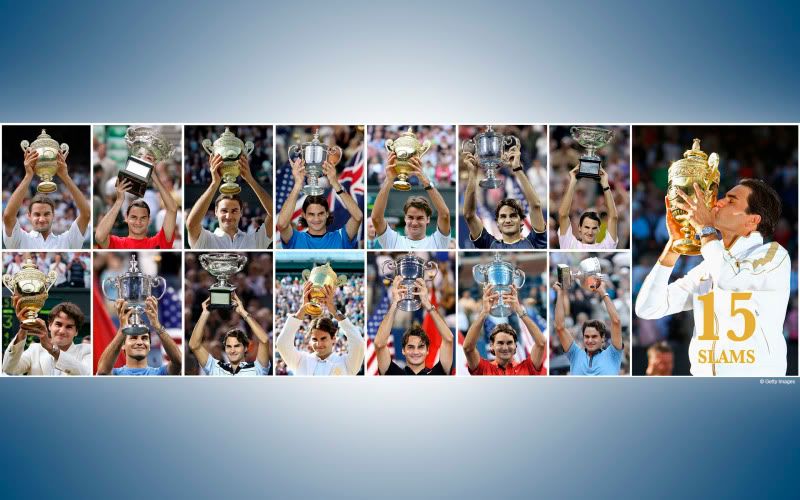 Here is a link for a bigger version.
http://i86.photobucket.com/albums/k97/henriktveit/Federer15thdeskcopyright-3.jpg