When did they stop putting Babolat lines (stenciled) on pro rackets. Think Pete Sampras.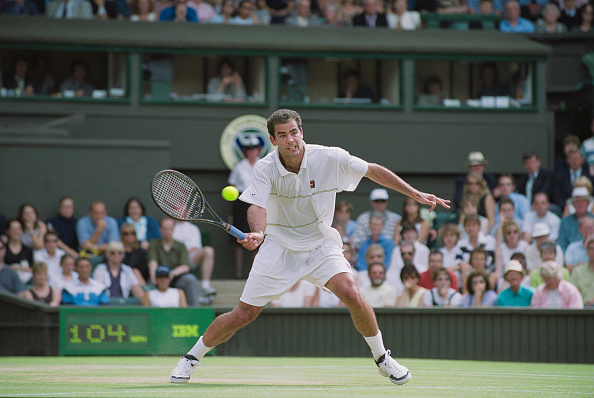 American tennis player Pete Sampras pictured in action to win against English tennis player Tim Henman, 3-6, 6-4, 6-3, 6-4 in the semifinals of the Men's Singles tournament at the Wimbledon Lawn...
It so unusual to have 2 stencils per racket nowadays. I don't like stencils myself anyway it looks desperate in the armature ranks.