So while waiting for some parts for my ancient Klipper, I strung a racket on my neighbor's Czech Tension crank machine (looks like this)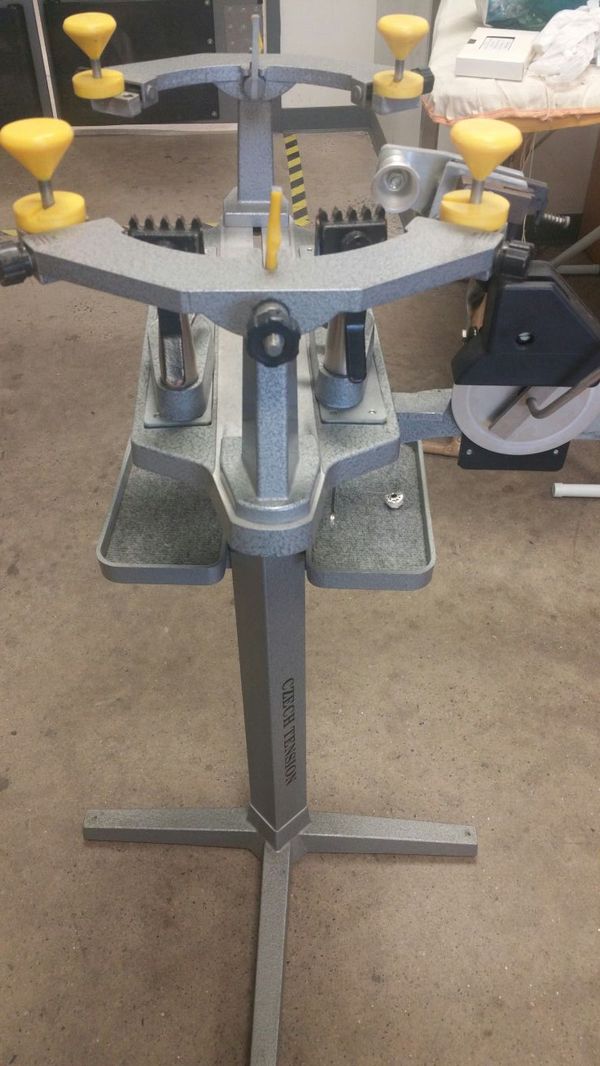 He said he strung his rackets @ 60 and his felt loose compared to mine so I strung @70. Did not crank fast, clamped off pretty quick.
Came off the machine @60. As you can see the tension dropped a lot (this racket only has maybe 2 hours hitting on it).
Comparing to the racket I strung previously on the Klipper, the tension dropped so much faster (with little play).
This was strung on the Klip @63. Same racket, same string (Kirsch PLII 18/OGSM17). String job probably has 15-ish hours on it by March 3.
So lots of play but much less tension loss.
Would you consider this a normal difference between DW (CP) v Crank (LO)? Or more likely stringer error?