A young American cowboy on the western frontier tightens his straddle as he scowls into the scorching hot dessert. One thing on his mind... to be the best gunslinger there is.
His spurs have been sharpened. His holsters have been unclipped. Cigarette has been thrown down. The faint crows can be heard in the distance.
This American cowboy is ready for his first rodeo and he will not be stopped, because he is the fastest in the West, no one dares to challenge him in a duel and expect to live.
Some know him as:
The American Francis
The Fighting Spur
The Apollo Tiafoe
The Smashin Foe
He is... TIAFOE THE DESPERADO.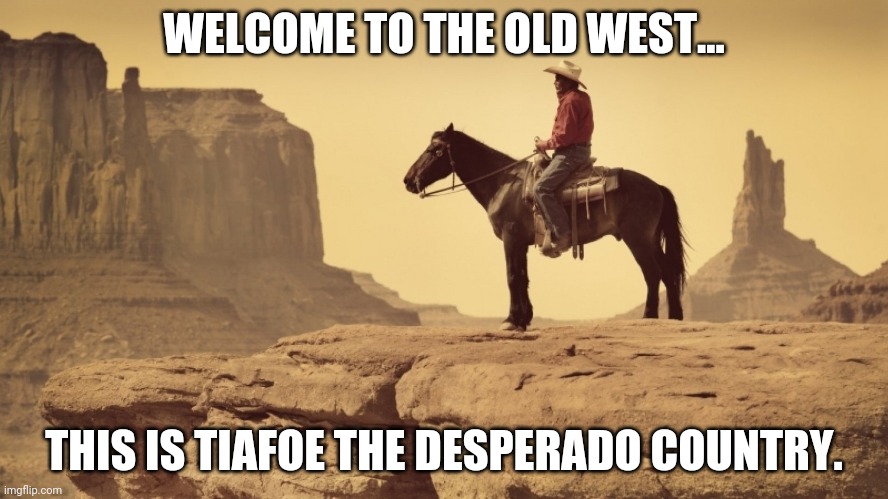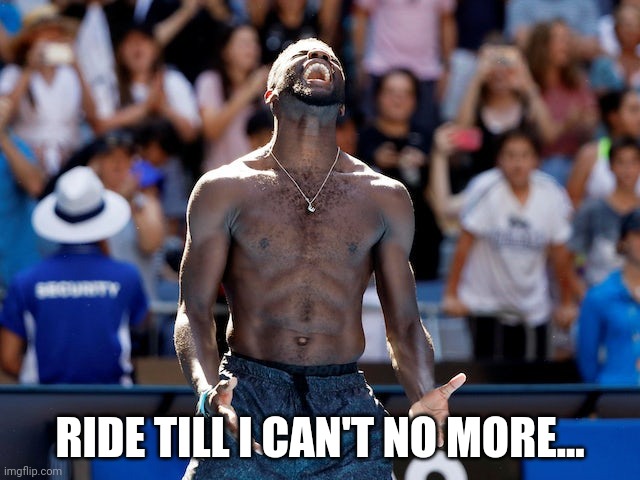 @Nole Slam
@NoleFam
@Doctor/Lawyer Red Devil
@King No1e
@TheNachoMan
@TripleATeam
Last edited: