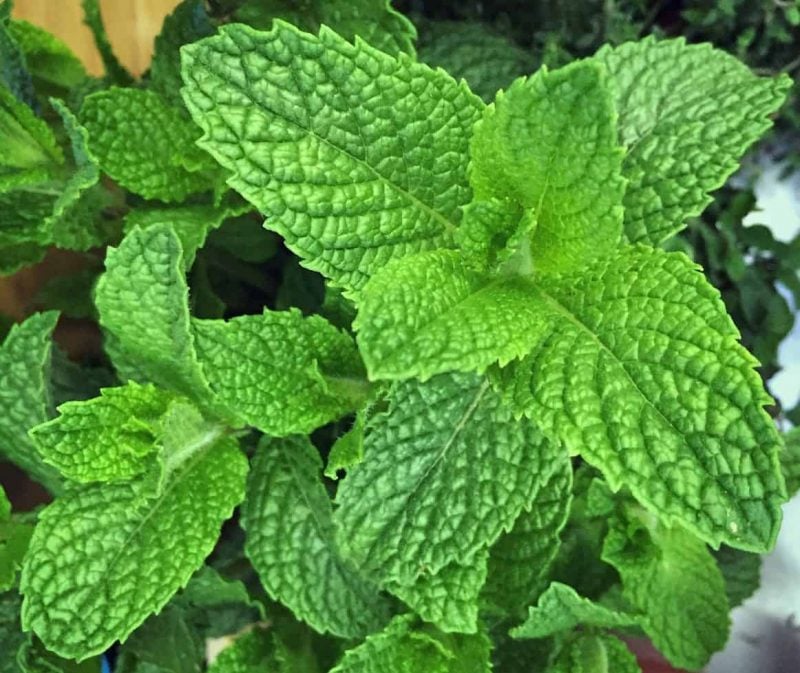 BY: BRYAN QUOC LE
The History of Mint
The ancient Greeks have a legend about mint. Mint, or Minthe, was once a beautiful nymph from the underworld river of Cocytus. She was said to be of nobler form and more beautiful than Persephone, queen of the underworld herself. Hades, the god of the underworld and husband to Persephone, became infatuated by the young river maid after she made an attempt to seduce him. The wife of Hades was enraged by the nymph, and intervened by trampling the girl under her heel into nothing more than dust. Sorrowful for the loss of the young girl, Hades brought her back to life with his power as a fragrant mint plant.
The association between mint and the underworld came about from ancient burial traditions that used mint to cover up the smell of the dead. The aromatic leaves have also been used historically to mask the odors of households and alleyways due to inadequate sanitation. On top of that, mint was greatly admired for its ability to freshen the breath and clear body odors in a time when bathing wasn't widely practiced. The mint plant was so highly regarded for its power to cleanse that mint was commonly used as a form of currency in Egypt during Biblical times.
Mint Production
Mint plants are incredibly fast-growing herbaceous perennials, and are actually known to be rather invasive plants, which makes commercial cultivation relatively easy. Commercial production of mint began in England during the 1750s. Mint was quickly transplanted to New York after the revolution, and was readily grown in the United States. The cooling ability of mint leaves were especially important for Southern cuisine because of the high heat and humidity of the Southern states. Four varieties of mint are commonly cultivated today: peppermint, native spearmint, Scotch spearmint, and cornmint. A more recent variety, apple mint, has been introduced into commercial cultivation in Europe for its unique hint of apple flavor. The major producer of fresh mint is the United States, with a total output of 75% of the global supply, with Indiana, Wisconsin, Washington, and Oregon being important mint producing states [3]. While mints grow rapidly in the presence of cool pools of water, production output is easily affected by droughts. Seasonal high heat also reduces the mint oil output of cultivated crops.
Mint Flavor Chemistry
The major chemical constituents of mint oils are menthol a
nd its oxidized relative, menthone, with minor components that impart unique flavors to the different varieties of mint oils [4]. German chemist and physician Hieronymus David Gaubius isolated menthol from mint leaves in 1771 to identify the compound responsible for the cooling effect of mints. Only the enantiomer (-)-menthol is capable of triggering the cooling sensation commonly associated with mint flavor, and mint essential oils are highly prized in the chemical and food industry for their (-)-menthol content. Menthol can uniquely trigger the TRPM8 receptors in skin to induce the cooling experience when applied to the body or taken orally, in a similar mode of action as capsaicin, the compound responsible for the hotness of chilis. TRPM8 is an ion channel that allows the passage of sodium and calcium ions, which induces action potentials that lead to cold sensations through low temperatures and application of menthol [5].
Mint is used mostly in food and nutraceutical applications where there is a desire to impart a sense of cleanliness. For example, mint is widely used in gum, breath fresheners, mouthwash, antacids, and toothpaste. Of course, mint is also incorporated in foods to add that distinct minty fresh flavor as a secondary sensation, especially in chocolates, ice creams, confections, and beverages. Mint is the third most popular flavoring ingredient in the world, behind vanilla and citrus flavors, and continues to be one of the fastest growing flavor segment in the market driven by consumer demand for clean, fresh flavors. Other applications for mint are in cooling balms, essential oils, perfumes, pest control, and antimicrobial agents.
http://sciencemeetsfood.org/cool-flavors-mint/
Mint quality GOLD to juxtapose the ballet of the pachyderm with the cheesecake of Marloes!