I'm sure more will be to come and could be fake.
Serena supposedly tested positive to Prednisone. WADA had/have approved her to use this since March 2014 apparently.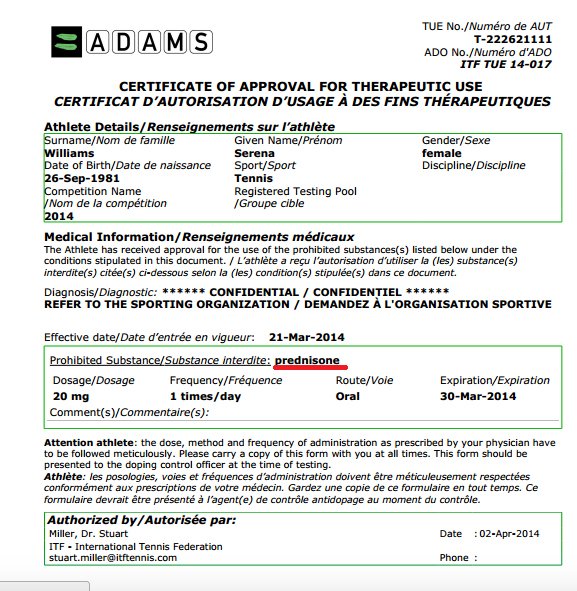 Venus tested positive to triamcinolone. WADA approved her using it since December 2011.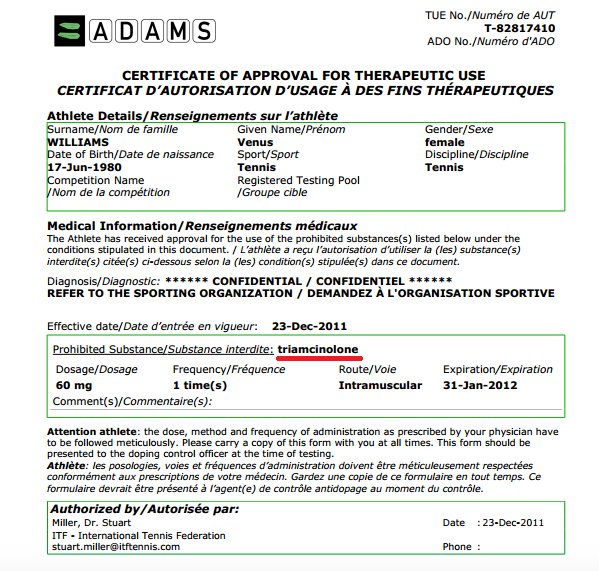 Translation of one of the articles. Bear in mind, the hackers are some Russian group (fancy bear). So it could be BS and their bitter about Sharapova cause her appeal date got pushed back a month a few hours ago.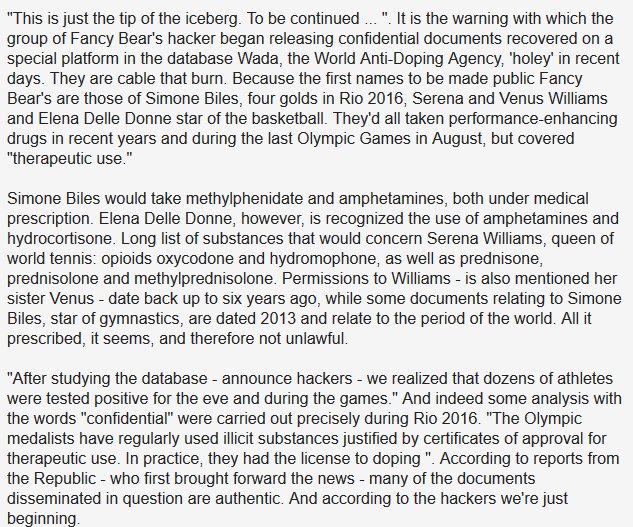 Last edited: