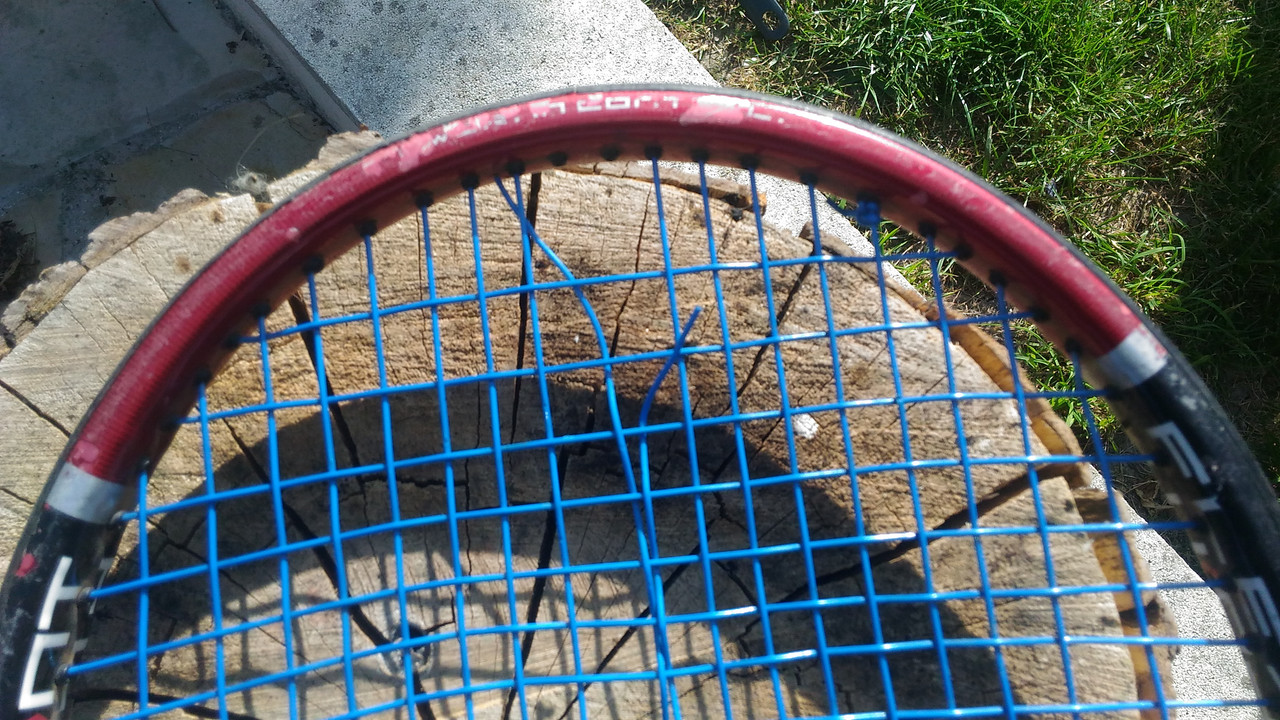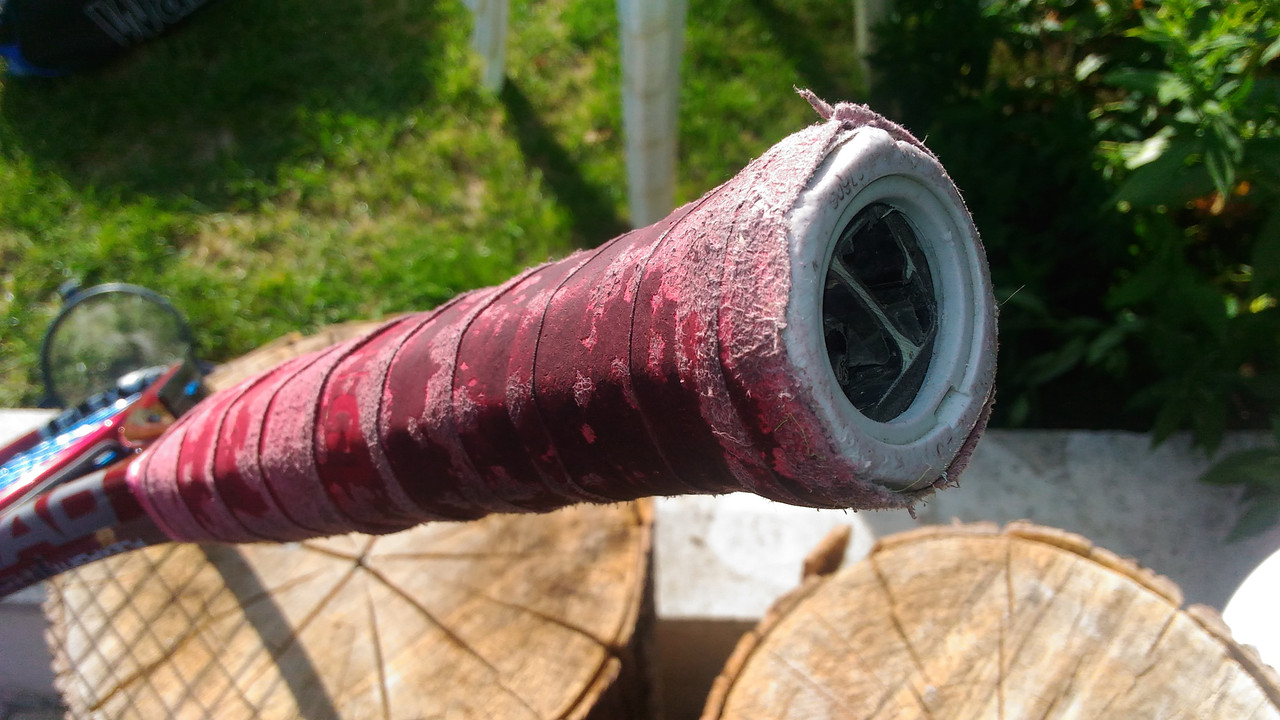 Aside from the billions of paint scraps and chips, the rotten grip held by a rusted staple, the dust mixed with rust, the missing trap door and being left in the open for days and days on end, it's not in that bad of a place... purely structurally speaking. The bumper even seems usable! Obviously it has seen some much better days...
This Flexpoint Prestige MP was left in my club's equivalent of a racquet bin, where usually you only find kids' racquets for the school activities held by the club for the city. Well it sure stood out like a sore thumb!
Advertised specs are as follow, unstrung of corse: 98in², 320g (11.3oz), 310mm balance (10.5HL), 18*20 string pattern and standard length. The code on the pallet reads "TK82".
Last edited: