vs.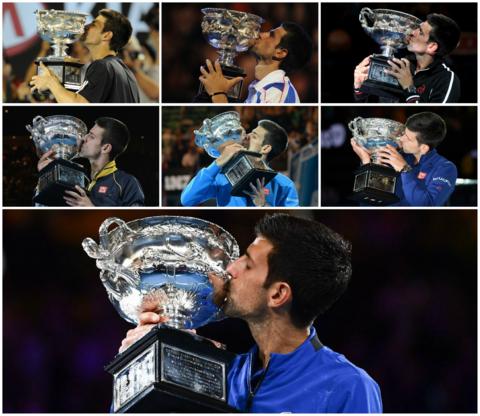 They both holder of
all-time record
at
their best GS tournament
. Now
Federer
has one extra title in
Wimbledon
than
Djokovic
at the
Australian Open
, but Djoker is 6 years younger and has better prospects to raise his record number. But of course this is not a guarantee, that his AO record will be ultimately higher than the Fed's record in Wimbledon.
Which number of titles will ultimately be higher, according to your forecasts? Or do you expect it to be the same (eg Djoker in future will gain one title on AO and Fed won't win Wimbledon, then the number of titles would be 8-8)?