I am normally EEE (mostly in toe box). I prefer something lightweight.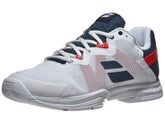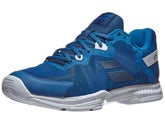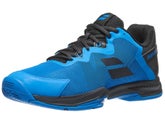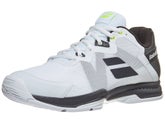 The original Babolat SFX were great and durable. The
Babolat SFX3
lacks lateral stability compared to the original. But still overall a comfortable shoe that has been my go to. TW has it listed at 13.9 ounces.
Looks like they released two colors for 2020. (pictured the left two)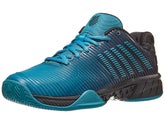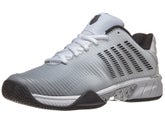 Read good things about the original, they released a new
K-Swiss Hypercourt Express
2
updated version. TW has it listed at 13 ounces. I used to wear k-swiss as they are have always been a bit wider fit than other brands. Wondering if someone can compare these hypercourts to the SFX3? As well as comparing this 2nd version to the original.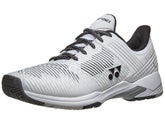 Yonex Sonicage 2 Wide
just released in 2020. TW has it listed at 11.2 ounces. Worst part is their catalog on their website shows a "special order" black/blue color that seems not possible to get (I have asked and tried). Yonex is a reputable brand known for innovation. Wondering how this wide shoe stacks up against the above. Seems from TW customer feedback the original's main complaint was durability. Given how light it is, makes sense.
Last edited: