I found quite a few threads on the Ultra 95 FPK, but not much info about the other models in this series. Although I came accross a couple of pics that may shed some light on the range.
Firstly a European advert that shows the FPK was called Ceramic FP in Europe, and also lists the Mandlikova SL endorsed version. This range was late 80s I believe.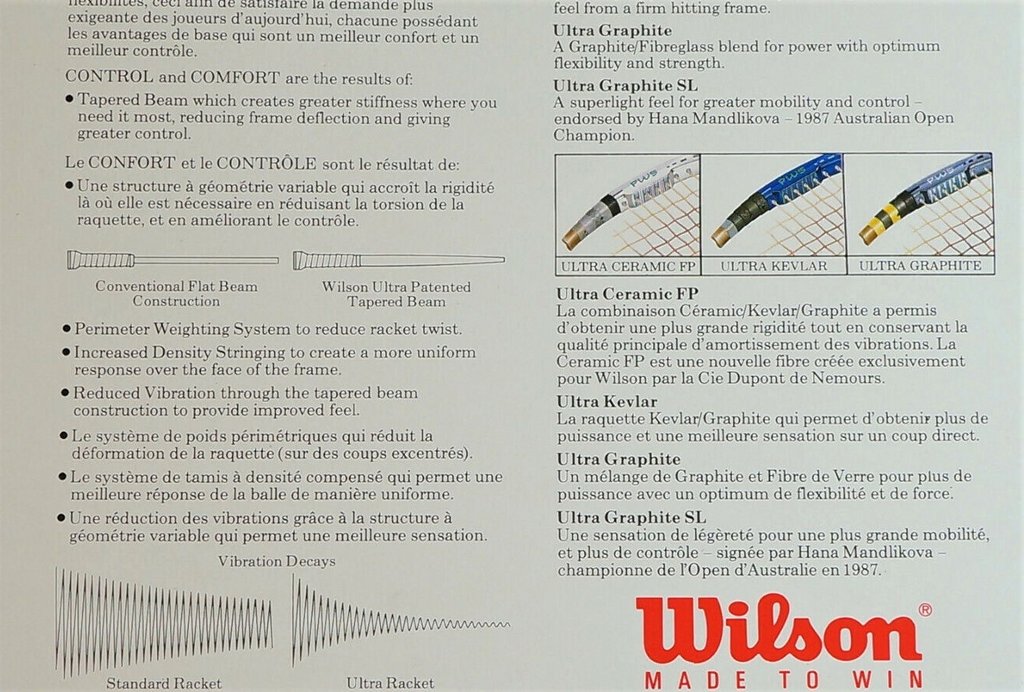 Secondly, another Euro advert that list the Birds series, which followed around 1992 I think. The Thunderbird is now the top of the range, and appears to be equivalent to the Kevlar original (80/20 graphite/kevlar). The other models are all graphite composites, so it looks like the FP substance disappeared. There is now a Snowbird listed as 1/2 lighter than the others that were 2 graphite composite models (Firebird and Seabird), which replace the original Ultra Graphite that was 50% graphite, so I wonder what % composition they were. Perhaps the Firebird was 100% graphite and Seabird 50%? Anyone ever hit with any of the Bird models?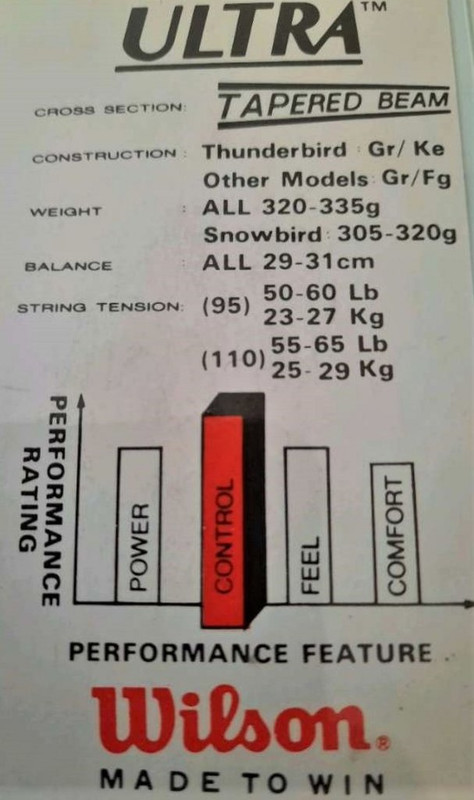 Why did this line die out? Noting the Control bias, was it too head-light and low powered to survive in the 90s Hammer era?